If you're here, then you've taken the first steps to create a social media presence and share some organic content. But now you're ready to invest some money to actively reach new prospects and generate leads for your business.
Facebook is a great platform to help you get started. It has the largest audience of all the social media platforms and is particularly popular with international students in South Asia and SouthEast Asia.
Here, we'll break down in simple steps what you need to do to create an effective Facebook advert (ad) – and avoid wasting your investment.
1. Create a Facebook Business Manager account
Note: you can skip this step if you have created a Facebook Business Manager account already.
Before getting to the nitty-gritty parts of creating an ad, you'll need to go to https://business.facebook.com/ and create a Business Manager account.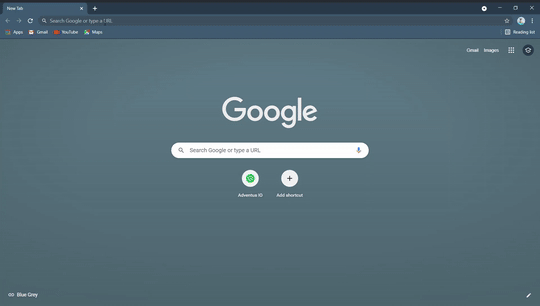 You'll need to fill in a few basic details about your business, and verify your email address to fully access your newly-created business account.
Once that's all done, you just need to add your Facebook business page…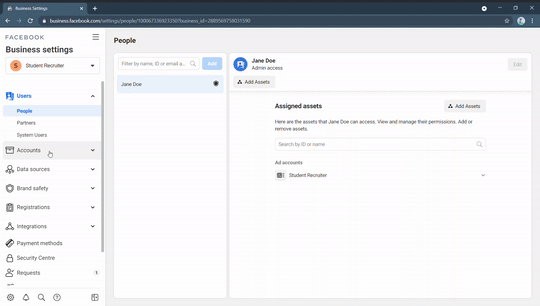 …And your payment method.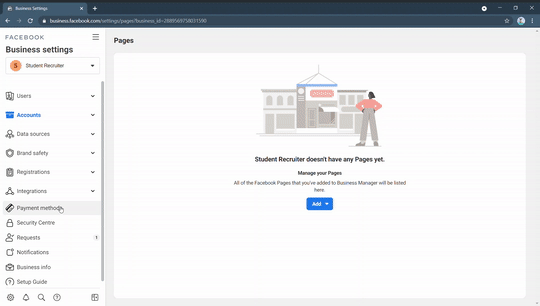 Now let's get started!
2. Facebook Ad structure
When running Facebook ads, the main tool you'll use is the Ads Manager. This is where you will create, manage, and measure your ads.
Let's navigate to your Ads Manager. Facebook makes it quite easy for advertisers to find all the tools they offer; all you have to do is click the

icon.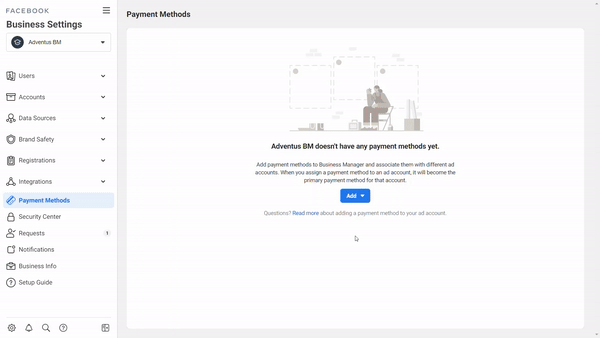 The Facebook Ads Manager is broken down into 3 segments:
Here you will define your audience, determine your Ad Set budget, choose your ad placements and set a schedule
Now that we know how to navigate through the Ads Manager, let's start creating our first ad.
3. Select the type of Facebook ad
Facebook offers various styles of advertising. The type you select depends on your goals.
Brand awareness: Increase people's awareness of your business, brand or service
Reach: Show your ad to as many people as possible in your target audience

Traffic: Send people from Facebook to any URL you choose, such as your website's landing page, a blog post, app, etc.
Engagement: Reach people more likely to engage with your post. Engagement includes likes, comments and shares but can also include offers claimed from your page
App installs: Send people to the store where they can download your business's app
Video views: Share videos of your business with people on Facebook most likely to watch it
Lead generation: Collect leads for your business. Create ads that collect info from people interested in your offerings, such as sign-ups for counselling
Messages: Connect with people on Messenger, Instagram Direct, and WhatsApp. Communicate with potential or existing customers to encourage interest in your business

Conversions: Encourage people to take a specific action on your business' site, such as having them add items to a cart, download your app, register for your site, or make a purchase
Catalog sales: Show products from your ecommerce store's catalog to generate sales
Store traffic: Promote your brick-and-mortar business locations to people that are nearby
However, when it comes to collecting details from potential students, a Lead Generation Ad is the simplest way to get started. It's easy for you to set up, and with Facebook's autofill feature, students won't feel hassled by filling in basic details.
4. Define how much money you want to spend
The more money you spend, the more Facebook pushes your ads in front of your target audience to help you generate leads. But you can start with as little as US$1 per day for a basic awareness ad.
You can set up the ad budget either in the Campaign section or the Ad Set section of the Ads Manager. Facebook recommends you use Campaign Budget Optimization.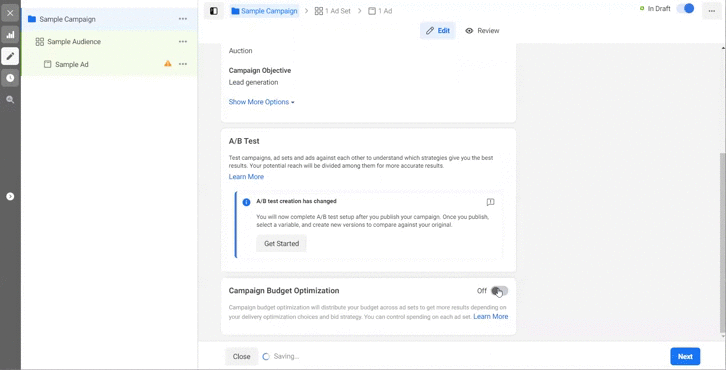 Facebook gives you complete control over your budget. You can limit your budget based on:
The spend per day by setting a Daily budget
The total amount you want to spend for your entire campaign by setting a Lifetime Budget and End date for the ad.
Since you are looking to generate leads and this is the first ad you will be running, we propose you use Facebook's daily minimum for a Lead Generation Ad which is US$11.
For example, let's say recruiter ABC has a budget of US$110 for an ad, the recruiter can either set up the ad for a Daily Budget:
US$11 per day for 10 days, this means each day your campaign will spend approximately US$11.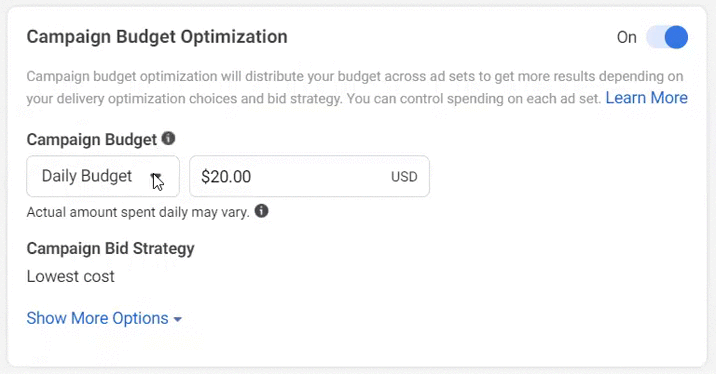 OR, he/she can set it up as a Lifetime Budget:
US$110 from 28th April to 8th May 2021 (10 Days). In this scenario, ABC is telling Facebook that it can spend up to US$110 without a limit to the amount spent per day.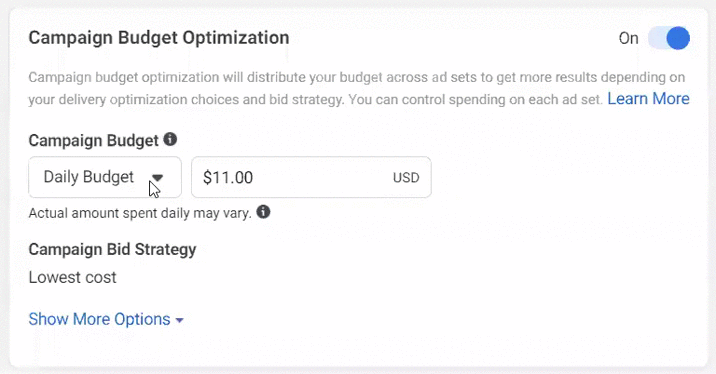 Note that Facebook will never spend more than the budget given.
5. Define who should see your ad
Facebook gives you a lot of control over who you can target to see your ad.
You can define a new audience from scratch by selecting these variables from Facebook's audience creator:
You can specify your country, city, or even be as specific as a 1km radius around your office to target locals
The age range of your target audience, e.g. 18 – 25
You can target using:
Demographics: their Field of Study, Job title or Industry
Interests: other Facebook pages they like/dislike for example "likes Times Higher Education", or "likes travel"
Behaviour: someone who has friends or family that live abroad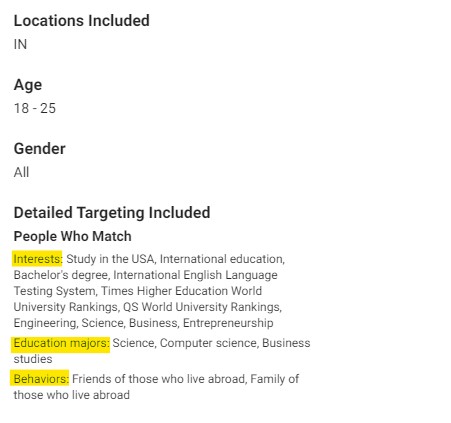 You can also create a lookalike audience based on your existing customers. The feature allows you to upload a spreadsheet of your existing customers, which Facebook will analyse and automatically create a new audience that matches the characteristics of your customers.
Whatever method you choose, the more specific your audience, the more effective your ads have the potential to be.
The biggest mistake beginners make is selecting an audience that is too broad. This results in cost wasted on people who are not interested in what is being offered.
> Learn more about Facebook Audiences
6. The caption: define what makes your business unique
Your advert is a sales pitch to prospective students about why they should pay attention to your ad and your services.
Firstly, you need to define what makes your services unique and better than your competitor. Start by making a list of what you do better than your competitors. For example:
You have 100+ 5-star reviews on Google Reviews
You are an expert in placing students interested in a particular study destination
You offer visa support
You offer application fee waivers
You offer remote counselling services.
Next, be succinct and simple with your words. Students will scroll through many posts which are trying to get their attention, so you need to deliver your sales pitch quickly.
PRO TIP: avoid being too formal – write like a student would speak.
Lastly, you also need to use words that are relevant to their needs. Include keywords in the caption that will catch a student's attention and help them recognise this ad is relevant to them, such as study overseas, name specific universities or intakes.
> Read examples of copywriting best practice

7. The image/video: this can make or break your ad
You can use an image or a short video as the main artwork for your ad.
No matter how much money you spend or how narrowly you target your audience, boring or generic artwork can ruin it all. The best way to find the right artwork is with a lot of experimentation.
Run multiple ads to the same audience but each with different artwork and see which was most effective in generating quality leads. Then invest more in the artwork that was most effective.
Some artwork ideas to get you started:
Short video with a student testimonial: having a real student talk about the great experience creates incredible social proof that builds confidence with your prospective audience
Photo of one of your counsellors and student together
Image of the location you're recruiting for
Image with details about the upcoming intake.
PRO TIP: Social media is a visual-oriented medium. Use colour, people, illustrations to grab the student's attention. Avoid heavy use of text – students will tend to scroll past this. But a single statistic or number can work well when paired with a great image.
> Get more helpful info on best practices for ad creative
8. The CTA: what you want the student to do next
When it comes to the call-to-action (CTA) for lead generation ads, Facebook has a few options that you can choose from:
Subscribe
Apply Now
Book Now
Download
Get Offer
Get Quote
Learn More
Sign Up
There are 3 main things you need to think about when picking one of these.
Firstly, what are you promoting? For this example, let's say you are promoting free counselling for bachelors degrees in Australia.
Secondly, what does your ad copy say? We'd imagine your caption and image/video copy should talk about the expert counselling that your agency provides.
And thirdly, what is the action you want them to take? In this case, you want them to request your services.
In this example, only 3 of the options available to you will work. You can either use:
Invites student to schedule an appointment or sign up for a counselling session
Offer the opportunity to get more information about your services or Bachelor's degrees in Australia
9. Creating an Instant Form
After a student clicks on the CTA, they will be redirected to Facebook's built-in form. Here you can collect the student's information that is most relevant to your business.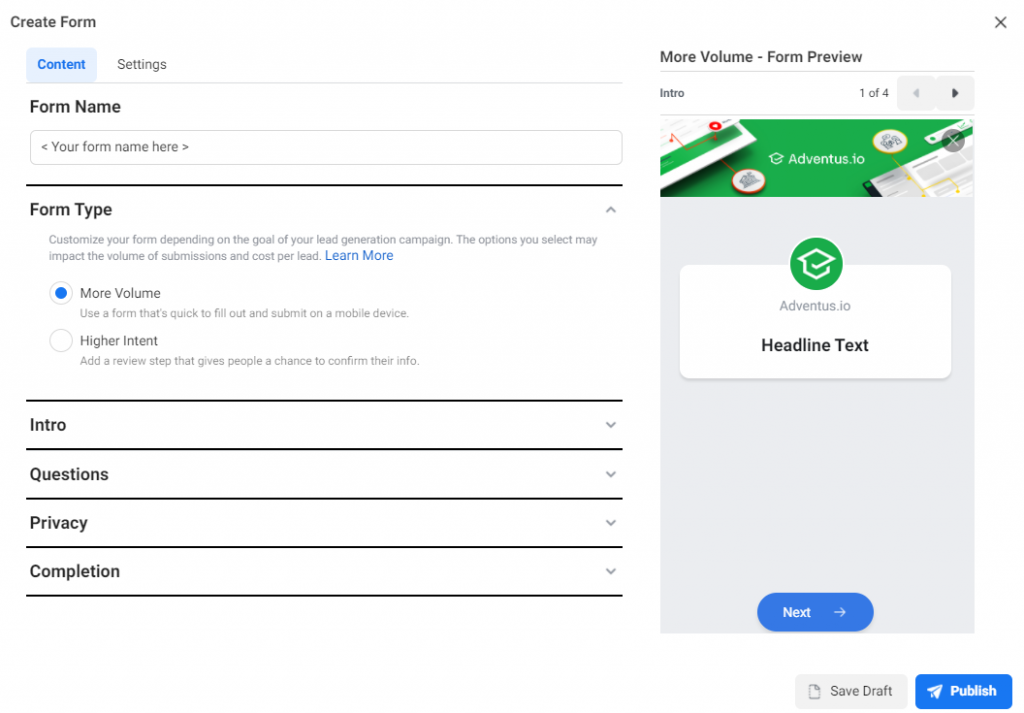 A Facebook Instant Form is composed of six elements:
Example: Aus-Bachelor's Degrees
You can choose between:
More Volume: Makes it quick and easy to submit a form
Higher Intent: an additional section is added to the form in which the inquirer has to confirm that they wish to submit the form (this option will limit your ad to only mobile devices)
An optional section that allows you to add extra information about your offering and a custom image
The most important section of the form. It is broken down into 2 sections:
Custom Questions: this segment is optional and gives you the option to add Multiple Choice questions, Short Answer questions, Conditional questions and Appointment Request.
Prefill Questions: This segment allows you to gather personal information like name, contact details, location, job title, etc.
As you are gathering personal information you are required to have a privacy policy in your website, stating the information you collect will be used responsibly
Completion: after the submission of the form, this section allows you to further engage with inquirer by giving them the option to either:
View Website (Recommended): send them to your website to learn more about your organisation
Download: direct them to a page where they can download content such as brochures, eBooks, etc.
Call Business: give them the option to call you immediately (this only works if you schedule the ad to run on office hours)
PRO TIP: It is very crucial to follow up with your new leads at the earliest. Our Facebook lead integration automatically syncs leads to your Adventus.io workspace, so your team can interact with them in a timely and personalised manner.
The details you can collect from a Facebook Instant Form are endless.
Knowing what information you need to collect is a vital part of creating the form. In most cases, it is enough to just collect the basic details, such as the inquirer's name, phone number, and email address.
PRO TIP: It is recommended that you ask at least one Short answer question such as what's their "Highest Level of Education", "Preferred Area of Study", etc. This will require them to type in an answer to proceed. Having only pre-filled questions may increase the likelihood of getting low-quality inquiries.
If you recruit students for more than one destination, you also have the option to insert a drop-down option, where students can choose their preferred destination.
10. Track the performance of your ad
Once your Ad is active, there are different things you can track to measure its performance.
Effectiveness of the artwork/message: which ads were most engaging and resulted in more leads
Effectiveness of the campaign: how much did each lead cost you.
The Facebook Ads dashboard has many specific metrics:
The number of people that saw your ad
The number of times your ad was seen
The average number of times you ad was seen by an individual person
Results & Cost per result (CPR)
The number of leads generated and the average spend to acquire a lead
Clicks & Cost per Click (CPC)
The number of times your ad was clicked and the average cost for each click
Cost per thousand impressions (CPM):
The budget spent to show your ad to a thousand people
It's important to track these metrics on a regular basis. This will help you to understand the success of your strategy, and also improve future campaigns.
PRO TIP: Metrics are not the only thing you need to track. You need to speak with your sales team/s and check the quality of the leads generated as well.
> Get a deeper understanding of Facebook Ad metrics
11. Test again & again
Facebook gives businesses powerful tools to create, target, and measure their advertising campaigns. The only way to make the most of it is through experimentation and continuous testing.
Test everything:
The artwork
The caption
The audience
The timing
The budget
The length of campaigns.
This can be overwhelming for beginners, so start small.
Experiment with the creative by creating multiple ads with different images or captions. And experiment with the audience by changing the demographics or interests.
You don't need a large budget to experiment. Start with the minimum allowed by Facebook and run small tests.
The more you test, the faster you'll find the right formula that works for your business and the results you want to achieve.
---
Adventus.io Recruiter customers can easily set up any leads received from a Facebook advert campaign. Details will be instantly loaded into your Adventus.io workspace, so you can receive infromation in real-time, making it easier to follow up with your prospective leads.