The number of international student enrolment using agents has been on a steady rise in recent years.
Australia is one of the leading countries to drive such trend.
% of international enrolments facilitated by agents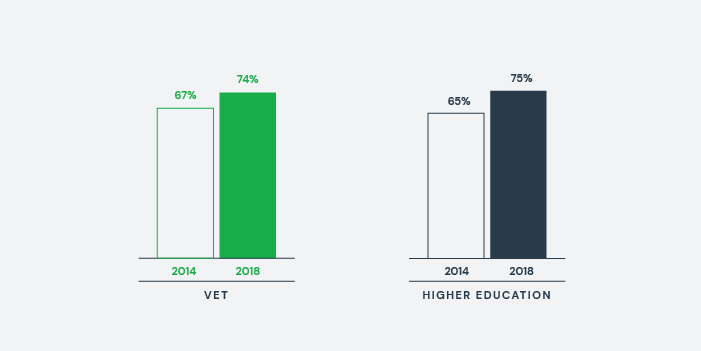 Today, 75% of all international students in Australia are secured through agents.
Ideally, this heavy dependency on agents to secure their study placements would mean that students can choose from a wide range of institutions. From there, they could pick the one that best serves their long-term goals and career aspirations.
But the reality is, agents are working within a rigid structure that no longer serves themselves and their students.
We take a look at the agent landscape in more detail.
Rate of international enrolments facilitated by agents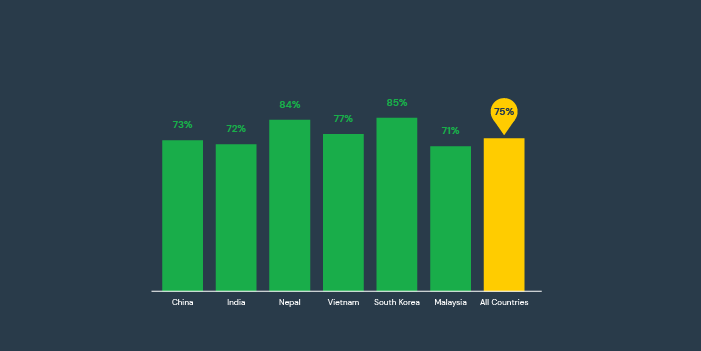 While raw data show that large agents (with the least market share at 3%) are making 70% of total placements, and small agencies (with the largest market share at 53%) account for only 2% of total enrolments…
Agency composition by size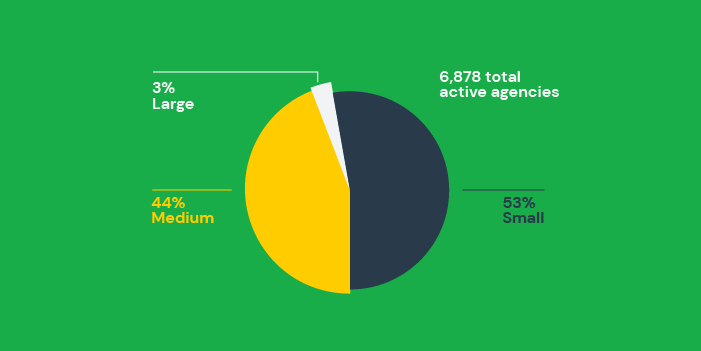 2018 enrolment by agency size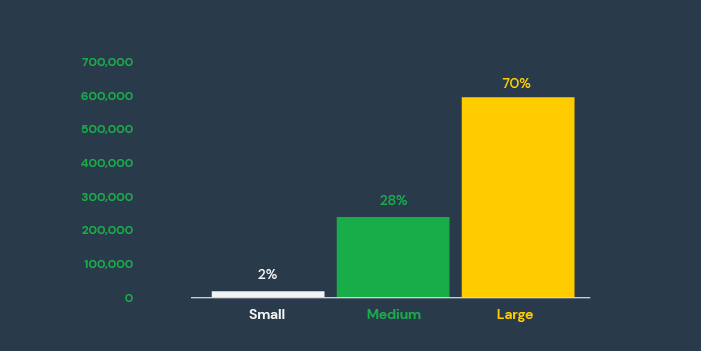 …The reality is, this 2% enrolment figure is much higher, as these master agents often subcontract to the smaller agents. It means that there is an over-reliance on smaller agents and their partnership portfolio.
But looking at the latest stats in more detail, it shows that most agencies represent, on average, only 5 institutions.
This could lead to a disproportionate amount of students being placed into only a select few universities and pathway programs. But the reality is, there are so many other institutions that could serve them better.
Average number of institution relations per agency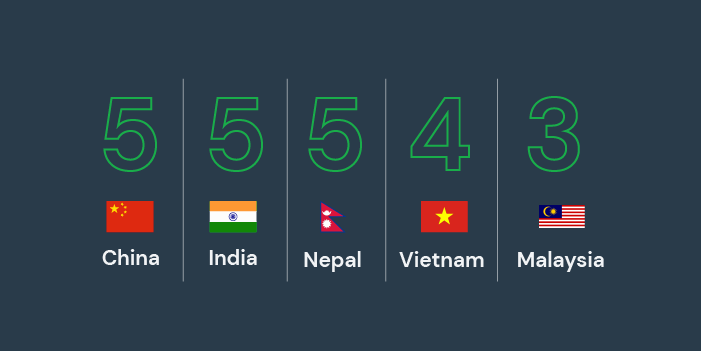 …Which means there's still tremendous opportunity for the agency sector to grow.
There is now an even bigger need for agencies to expand their network of institutions. This way, they can raise their profiles and make them indispensable to students. It will ultimately help them stand out from the competition in a crowded marketplace.
As Australia's 3rd largest export, the international student market is in need of a democratisation of access into global institutions. And they need it fast.