In order to protect the health and safety of the community, study in Australia has been halted. This is a result of COVID-19 and the restrictions and border control that have followed.
This has proved extremely disadvantageous and disappointing for students who are attempting to study in Australia, and not online in their own countries.
Through a Singapore stopover, an approach can be taken in order to allow for students to still access their education in Australia.
Australia is in discussion with Singapore to create a travel bubble. If agreed, it would allow quarantine-free travel between the two countries as soon as July 2021.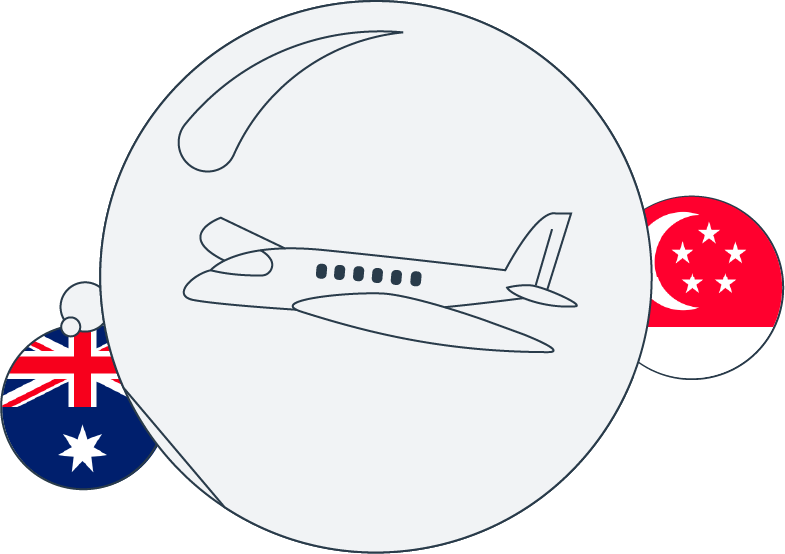 This has created some questioning on whether Singapore can act as a loophole in the pandemic. This proposal opens up the possibility for travellers to enter Australia via Singapore, making the nation-state the world's gateway to Australia.
If this proposal is approved, international students will have been provided with a beacon of hope. For those who are currently affected by Australia's strict COVID border closure, this could provide an alternative means to reach the Australian shore to resume their studies.
However, there is significant tension and strain that can be observed surrounding the border restrictions and quarantine periods. International students have voiced their frustration towards Australia's border restrictions, with many even threatening to move to student-friendlier destinations, such as Canada or the UK.
On a more minor scale, education in Australia is an extremely important asset that should be regarded in this way.
Travel for education is Australia's 3rd largest export. India is the second-biggest source country for Australia's international students. And yet, last year's enrolments from India dropped by 83%.

Referring to the above diagram, 59% of international students are from these top 5 countries.
Moving into the future, Australians and international students hoping to study can be cautiously hopeful about border control. While COVID-19 remains a liquid situation and details on the arrangement are sparse, this latest proposal could be the positive news they're waiting for.