With so many businesses suffering in 2020 due to COVID-19, it's a brave thing to start up a new business amidst it all.
KingStudy founder Tu Vuong (Alex), an international study recruiter in Vietnam, may not have been able to foresee what would happen when they started at the end of 2019, but his success through one of the most difficult years for small businesses is remarkable.
"I didn't know what to expect, let alone predict what would happen with COVID-19 affecting so many people in the last year," Alex says from his small headquarters in downtown Hanoi.
"But I knew I had to start—I see so many young people keen to pursue an international education, and I wanted to be a closer part of it."
The motivating factor
Alex started his career working in the marketing department at a language school in Hanoi.
Most people at the school were students about to embark on their journey to study overseas. They learned English as part of the prerequisites in obtaining a seat at an international university.
Being around them everyday, Alex naturally gravitated towards the opportunity.
"I came to meet a lot of students and their parents, who are well-positioned in Vietnam, and are willing to invest in proper education abroad," Alex explains.
"So because I have made these amazing connections, it was easier to make the jump to start my own business."
"I didn't know what to expect, let alone predict what would happen with COVID-19…But I knew I had to start"
Setting up the path
Since 2015, Alex worked as an education consultant, amassing a healthy network of contacts from leading local recruiters, parents of students, and university representatives.
Alex felt he had the building blocks to set up his own education consultancy business. With the help of his now-fiancee, Oanh Nguyen, he laid out his business plan and started talking actively to would-be international students in 2019.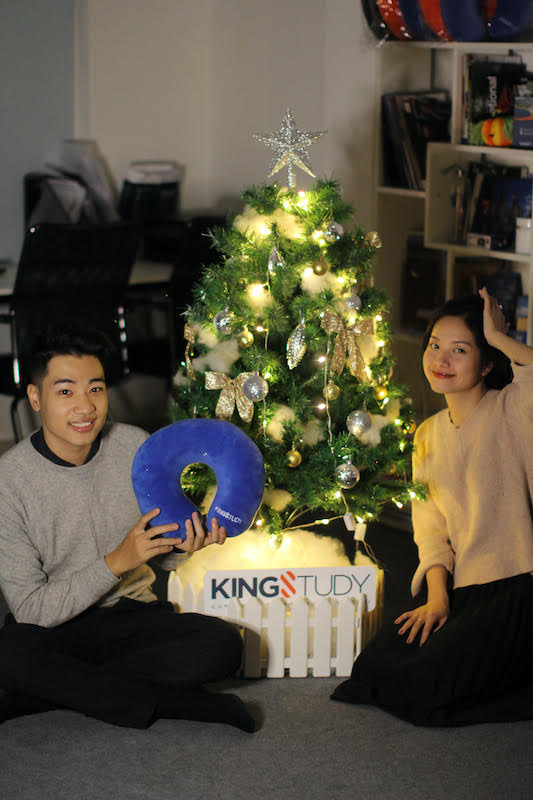 "I have to admit, I probably had it a little bit easier than others who were starting out," Alex starts, "I was literally meeting with parents everyday, wanting to send their kids overseas, so all I had to do was strike up a conversation with them. I already had contacts with a few universities, so I facilitated their conversations easily."
At the end of 2019, Alex and Oanh officially opened KingStudy and they haven't looked back since.
Soldiering on
In less than a year, KingStudy has grown into a 10-people team, looking after 60 international students.
But when it comes to challenges, Alex is very frank.
"For me, there are two main challenges heading up KingStudy," he starts. "One is the range of partnerships we have to start with. Because of COVID, it's been quite challenging."
"The second challenge is finding an effective way to market the range of university programs to the local Vietnamese students. This is where Adventus.io has helped a lot—it's an effective marketing tool, and being able to inform local students more easily on the range of programs from foreign universities has been very, very helpful."
The fruitful partnership comes along with other shining moments for Alex and co.
"A student of ours recently had her visa rejected to study in Canada. She wanted to study media production, and found a good program in one of the universities there. Unfortunately, for some reason, her visa didn't come through."
"There are two main challenges heading up KingStudy…one is the range of partnerships we have to start with."
"She had consulted with a few other agencies, and particularly after her Canadian visa was rejected, all of them said no to her."
"KingStudy took her on, and we carefully looked at her background, her education transcript, and why the visa application was rejected in the first place. From there, we gave her a new study plan and recommended for her to study in the UK instead. Less than 2 months later, she got her UK visa."
"She cried because she was so happy. She lost hope because of the visa rejection, and she thought this was her last chance to study abroad."
It's this kind of commitment that helps KingStudy stay competitive. They're also strategic in the study destinations they specialise in, choosing to focus on popular destinations such as the UK, Canada, and Australia, along with emerging markets like The Netherlands and Singapore.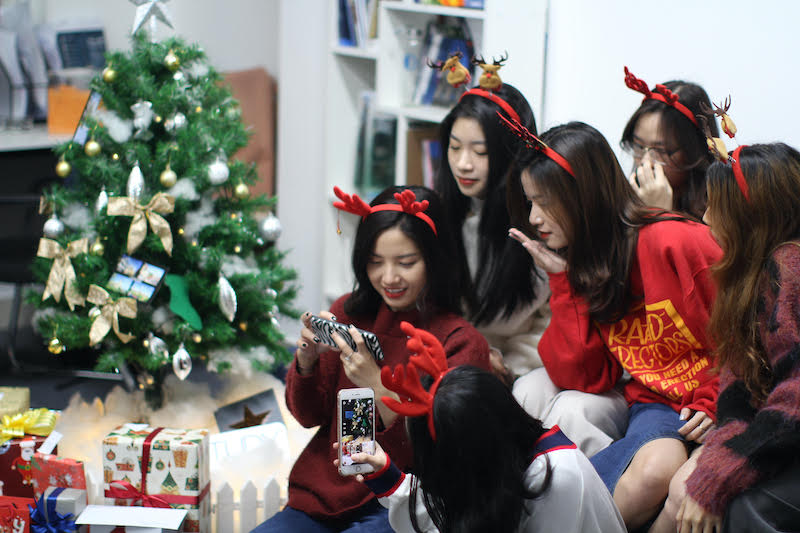 "It has been a dream of mine for a really long time to establish my own education agency," Alex reaffirms.
"While so many people have been affected by the COVID-19 pandemic, I am proud to be doing this now, because I see these students as my friends. I learn a lot from them, and helping them find their dream study experience is the least I could do."
---
To learn more about how the Adventus.io marketplace can support your counsellors, contact us or request a demo.