---
Applying for university involves administrative challenges on both ends of the journey – for applicants and universities alike.
Adventus.io aims to make the application process as smooth and stress-free as possible by solving problems across the board for students, recruiters and universities.
Our mission is to build not only the fastest, but also the most accurate processing system in the world. Our target is to support 350,000 student applications, and find the right place for them at universities annually by 2025.
Here's how we're doing it.
A challenge to change
In March 2021, we took on the challenge of creating a game-changing, people-led processing super centre based in Noida, India.
We enlisted the help of Admissions and Change expert Jeanette Smith to lead the ambitious project.
Jeanette's experience and industry knowledge – paired with a dedicated team with a vision to become the best in the industry – has enabled us to create the powerful super centre which has already vastly increased processing power and reduced wait times for students and recruiters.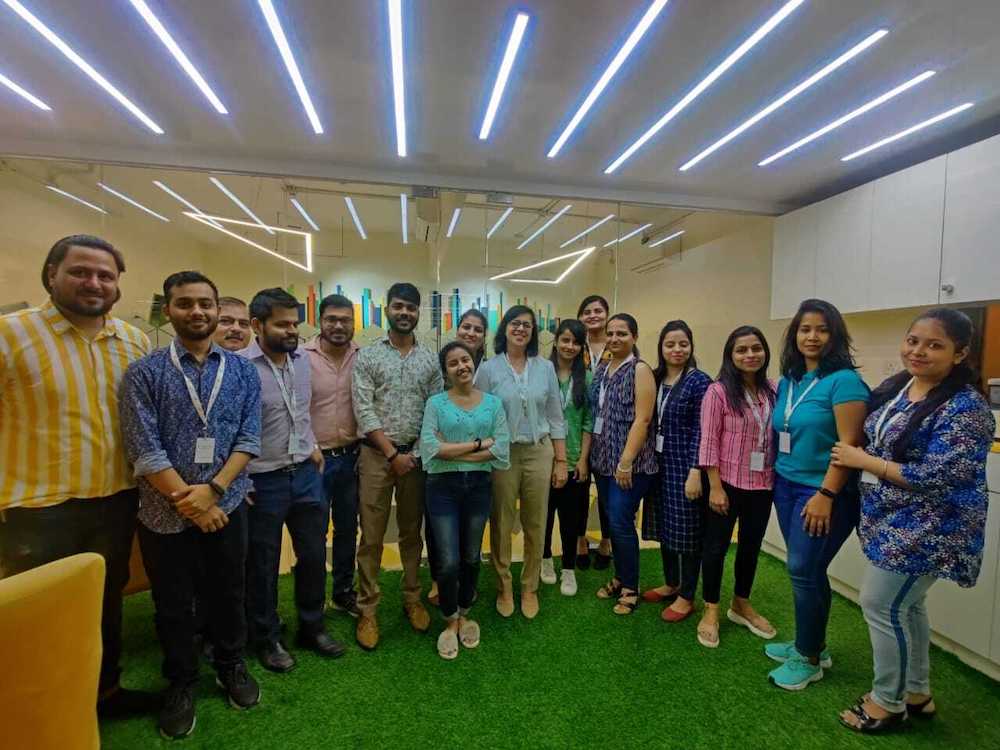 The Noida super centre was set up in record time, with an overall project length of just two weeks – an incredible achievement for the admissions team.
This success was thanks to sourcing talented team members with the right skills and expertise to carry the project through quickly and efficiently.
Quality is key
The Noida super centre team is now working closely with our existing Quality and Visa Compliance (QVC) team in India and another in Sri Lanka.
Early compliance checks are a key part of Adventus.io's applications processing success.
We check applications really early in the process – both for quality compliance and to assess the student's chances of being accepted by the university.
Our teams carefully understand a university's rules and guidelines. They understand what needs to happen to get a visa, what sorts of test results you need to have, and whether you've got gaps in your CV. We assess the student's chances of getting accepted.
Compliance checks at this stage also help catch gaps in information – which allows students and recruiters to fix problems early on.
When we receive an application, it can be missing information. For example, a student may not have supplied us with their education transcripts or their passport.
As there's so much detail to cover, these initial compliance checks have traditionally been time consuming. But our team is changing that.
We're addressing some of the fundamental challenges of manual processing by working with great people and innovative technology.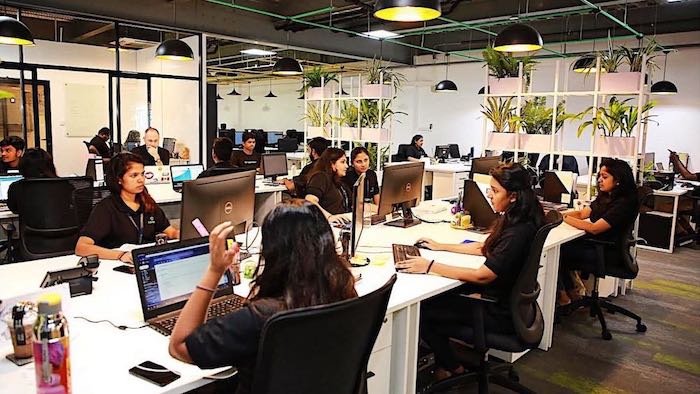 Right people, right tech
With a strong team in place, the focus is now on introducing new, intuitive automation tools that will help speed up our processing times even further.
The team is harnessing the power of Robotic Processing Automation (RPA), which automates repetitive tasks so they can be done much faster.
This frees up time for humans to focus on value-add activities.
The RPA technology will assist the team in Noida process a large volume of applications – and ensure utmost accuracy – meaning recruiters can get back to students quickly and with confidence.
The super centre has not only greatly improved the application process for clients, but is also working to industry-leading turnaround times of less than 24 hours.
Our ambition is to reduce that time even further – to under 1 hour. Achieving this goal would make the Adventus.io team the fastest in the world.
We believe that, with the combination of the right technology and the right people, we'll be able to change the industry forever.
---