Nilanka Imbuldeniya may not have started his career in education. But over the past 11 years being in the industry, he quickly developed a passion typical to that of a teacher: world-class education to shape a student's future.
It's what made him the perfect fit for his current role. As the Head of Career Guidance & University Partnerships at Sri Lanka's prestigious Lyceum International Schools, his team is responsible for guiding the school's 21,000-strong students into suitable university programs.
"Lyceum Placements started as a one-man team. For the first 6 months, I used to work alone just to develop partnerships with universities while managing the team of career guidance counsellors. Then once we had enough partnerships, that was when we started hiring & training staff to expand the operations."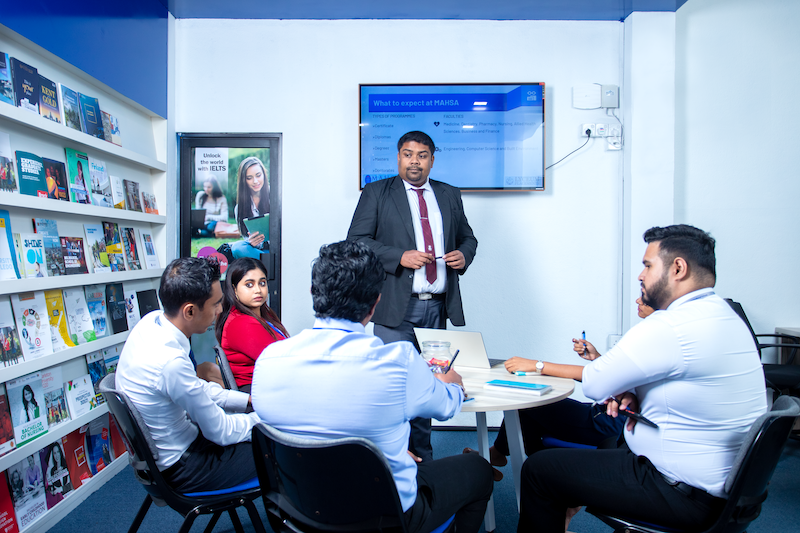 Humble beginning
Nilanka started out his career in the corporate sector, working in banking (HSBC), then apparel manufacturing (Brandix Apparels), before deciding to move to education. He initially started teaching A-Level Economics at his alma mater, S. Thomas' College at Mount Lavinia.
In 2016 after completing his MBA from Birmingham City University at Next Campus, Colombo, Nilanka was invited to lecture there, and eventually undertook to develop and run its pre-university & undergraduate programs.
"This was the time when I really got exposed to working with international universities."
Nilanka conveyed: "I learned about university guidance counselling during my time at S. Thomas' College, but I found working with universities & managing partnerships to be challenging and interesting."
The hard work paid off: his team at Next Campus secured delivery partnerships with prestigious universities such as UNSW (one of the 'Group of 8' universities in Australia), and UK's University of London and University of Roehampton.
The success made him hungry for more challenges. "After running the pre-university & undergraduate section at Next Campus for about a year and a half, that's when I decided to move to Lyceum."
"I found working with universities & managing partnerships to be challenging and interesting."
The set-up
Nilanka came to Lyceum International Schools in 2019, initially joining as the Head of Career Guidance for its 8 branches.
"At that time, I had the opportunity to present my ideas to the dynamic CVO of Lyceum, Mr. Nikitha Grero, where I said: 'Lyceum is the biggest school network in the country. You have so many students. If anyone can do their own university placements, it's you, because you have the scale to do that.'"
The management agreed to the proposal, and it's evolved since to the division it's known as today: Lyceum Placements.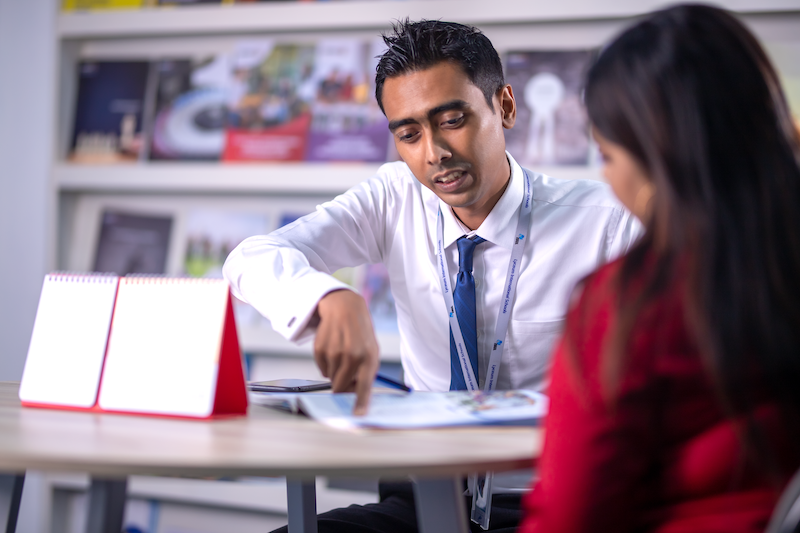 But this meant Nilanka had the work cut out for him.
"We basically started as a one-man team, because it didn't make sense to hire counsellors, and visa officers before establishing partnerships," Nilanka explained. "So for the first 6 months, I worked alone just to develop the partnerships, with the immense support by the dedicated colleagues within the Lyceum Family."
"It helped that I already had a few contacts developed over the years, from my previous roles. So the first thing I did was reach out to them. That outreach resulted in partnerships with Malaysian universities."
In fact, Nilanka was so determined to secure these initial partners, that he flew to Malaysia to meet with the universities.
"The universities were like: 'Wow, this guy is really serious, otherwise he wouldn't be here!'" he grinned.
"We basically started as a one-man team…I worked alone just to develop the partnerships"
Expanding the operations
With initial partnerships secured for Lyceum Placements, Nilanka pressed on with building on Lyceum's partner network. It was around this time he came across Adventus IO.
"We're lucky because Lyceum is such a big network. So we obviously have the resources to back ourselves, even when things were quiet due to COVID-19. But this was, in fact, an opportunity for Lyceum Placements. Because while we didn't have to worry too much about visa processing when everyone was grounded, we could focus on the other part of the operation. So signing up with Adventus IO made so much sense."
The breadth of partnerships on offer by Adventus IO was what pulled Nilanka in. He said it made it so much easier to scale the business.
"From an operational point of view, it's so convenient because it drastically cut the time it would take to establish a connection with just one university. I don't have to worry about building a relationship with every single university. Maybe a couple of strategic partnerships here and there, where we see our students are really interested in. But it's really about providing bigger options for the students."
"I don't have to worry about building a relationship with every single university…..it's really about providing bigger options for the students."
For the students
Now heading 6 people in his team across two schools, Nilanka is proud of what Lyceum Placements has been able to achieve so far.
Within the short span of time since inception—a large chunk of which was spent during COVID restrictions—Nilanka's team has successfully placed students in highly competitive programs around the world.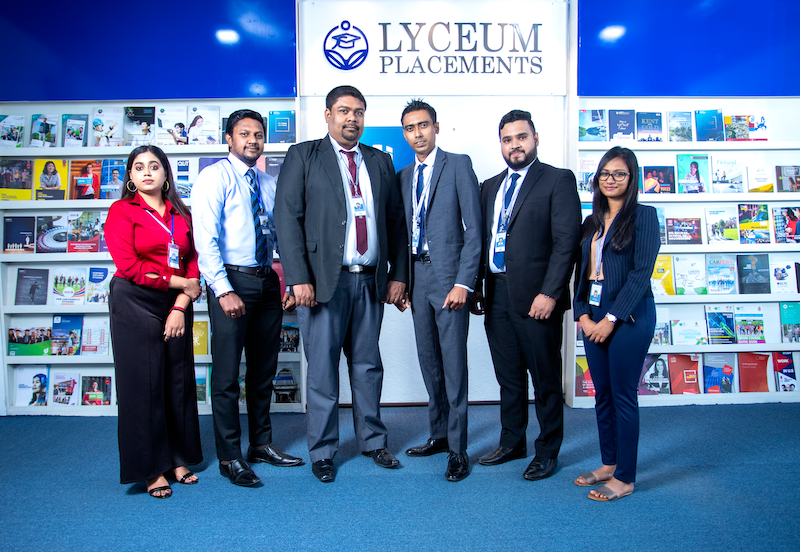 He recalled the story of one of his students: a 17-year-old student who was placed in the very competitive Doctor of Medicine programme at Monash University in Malaysia.
"In addition to academic exams, the entry requirement also requires her to sit an ISAT examination. We did the coaching for this. We arranged internally for someone to train her for that exam for 6 weeks, and we also gave her some guidance on the interview process."
"She was very happy, because it was always her dream to study Medicine. And to be enrolled before she turned 18 is just a testament to her academic skill and commitment."
But it's also testament to Nilanka's dedication to his profession. He sums it up perfectly:
"The higher education sector uses the term 'university counsellor' very loosely these days. For me, it's just business development or sales & marketing staff. Most counsellors have only a few institution partnerships, and simply encourage their students to go to one of them. I don't believe that should be the case."
"We must always work in the best interest of students. Because at the end of the day, they are the future, and all of this is supposed to be for them."
---
To learn more about how the Adventus.io marketplace can support your counsellors, contact us or request a demo.