The results are in. The Times Higher Education has released its World University Rankings 2021, naming the leading universities around the world.
Here are the main takeaways.
12 Australian universities made it to the top 200, with some making it to the chart for the first time.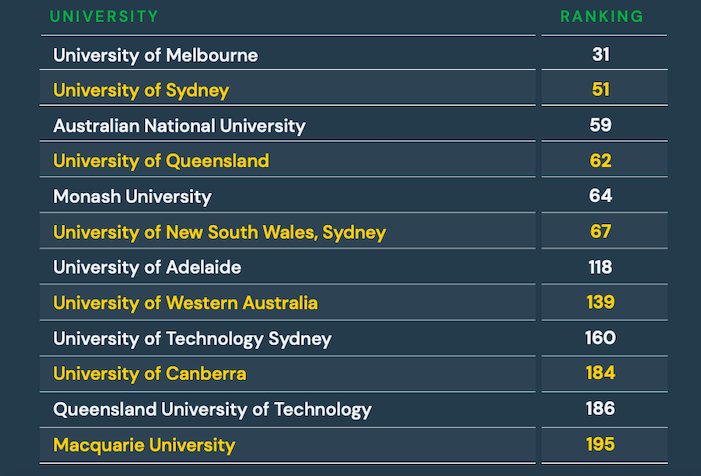 The University of Melbourne continues to top the list, followed by the University of Sydney.
9 out of the 12 universities have improved their position in the rankings.
The University of Technology Sydney improved the most, jumping 34 places to 160th, while Macquarie University nudged into the top 200 for the first time.
The US continues to dominate, taking 8 out of the top 10 positions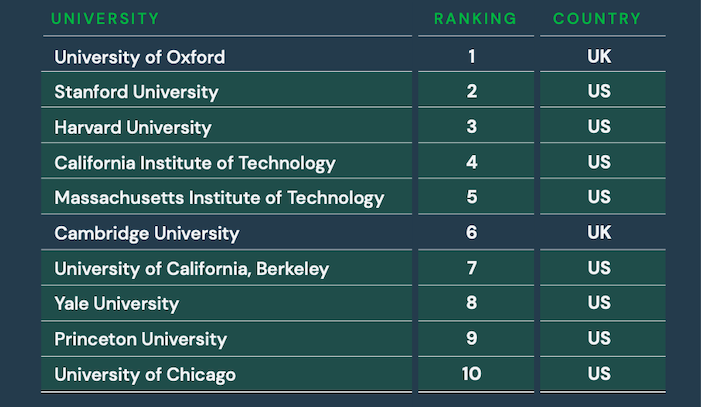 Save for University of Oxford at 1st place and Cambridge University at 6th place (both in the UK), the rest of the top 10 are occupied by universities located in the US.
Australia still one of the countries with the best representation of institutions in the top 200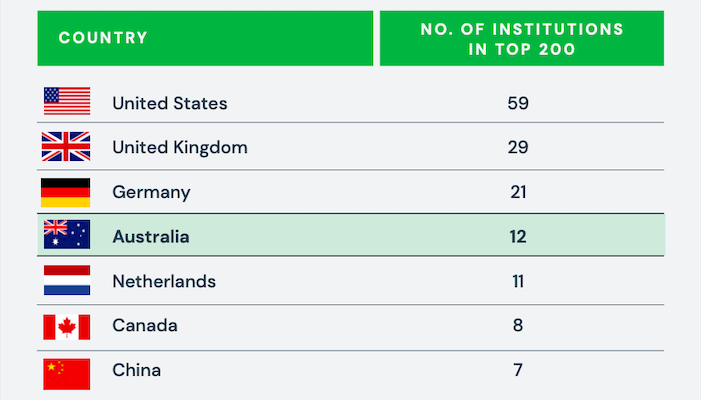 They have 12 different universities in the rankings, placing just below Germany (21), the UK (29) and the US (59).
High international student revenues boosts Australia's research output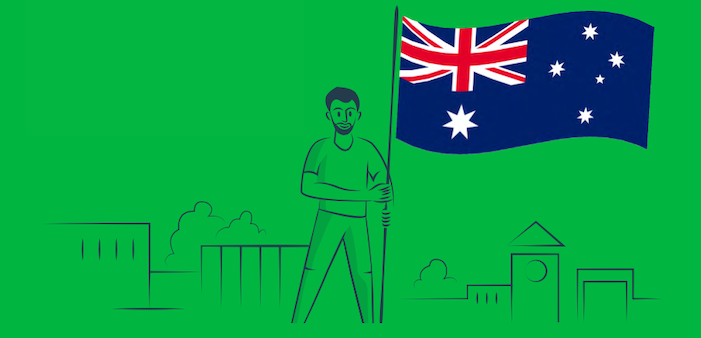 Higher education policy expert Professor Andrew Norton of Australian National University (ANU) stated: "Australia has been very successful in using international student revenues to boost research output."
"In turn, the boosted research output helped Australian universities move up in rankings."
COVID-19 may impact these rankings next year
These findings should be taken into consideration with some caveats attached.
The current rankings do not account for the global COVID-19 pandemic. These figures may look different next year, as new universities race to close the gap.