Adventus.io was lauded this past Friday at HolonIQ's inaugural Australia-New Zealand EdTech 50, a list of the 50 most promising education technology start-ups across Australia and New Zealand.
HolonIQ, an industry-leading global market intelligence platform, hosted the awards webinar after evaluating over 700 organisations on the dimensions of the market, product, team, capital, and momentum.
In Australia, Adventus.io is one of 600 players in the EdTech industry, and about 50% of these companies (Adventus.io included) are in the early stages of development.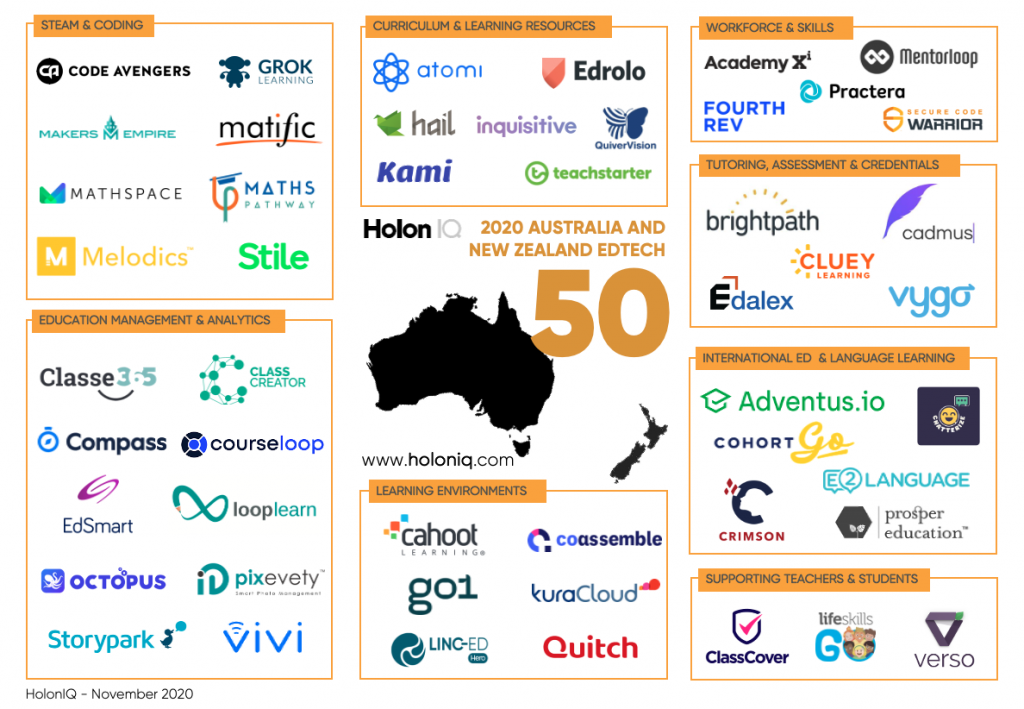 This means the industry is projected to rapidly grow over the course of the next decade, with a vast majority of these companies playing in the B2B space.
Adventus.io was recognised in the category of International Education and Language Learning, which covers the scope of university admissions, student recruitment marketplace, and language learning apps.
"We realised that 1 in 3 students arriving in our country was transferring institutions and we started asking the question, 'Why is this actually happening?'" CEO and Co-Founder Ryan Trainor presented at the ceremony on Friday.
"As a father of three daughters, I understand [post-secondary education] is often one of the largest purchasing decisions in a family's life." 
On a consumer level, the company gives international students access to more institutions, empowering both students and their parents to make the right decision.
"70% of students still make decisions through local recruiters, yet the average recruiter has about between 10 and 20 institutional partners," Ryan explained.
"There was a lack of access to inventory to provide students with the right choice."
For institutions, Adventus.io provides opportunities to source more trusted agents, targeted enrolment to promote diversity, and access to smart marketing tools with deep analytics.
For recruiters, value drivers include a 100% commission model, access to a global portfolio of institutions across all major destinations, and smart tools (such as predictive offers and the ability to submit one application to multiple universities) to create faster conversions.
"We've achieved an extraordinary amount of growth in a short space of time," COO and Co-Founder Lincoln Trainor added, "with over 1500 agents subscribing to our marketplace in the past five months."
"We talk about our founders but part of celebrating today is with our team", Ryan concluded. "We're a family here at Adventus.io – we think of us as the founding 200, so a big thank you to our whole team around the world."
> Watch the full ceremony here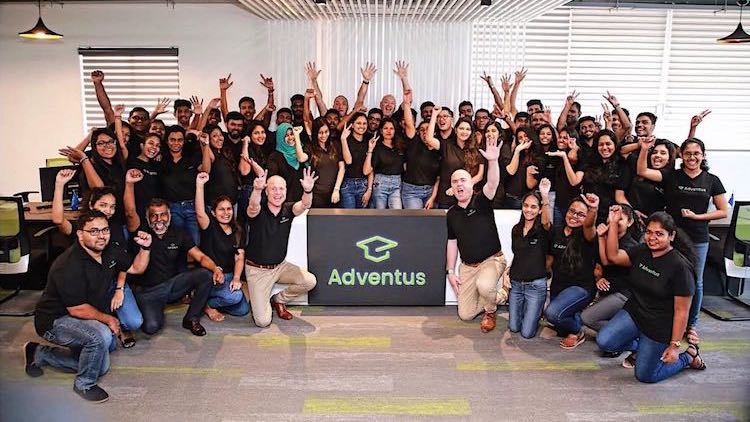 About Adventus.io
Adventus.io was founded in 2018 by brothers Ryan and Lincoln Trainor, and their co-founders Richard Uren and Victor Rajeevan.
It is a global SaaS-based marketplace that provides an end-to-end solution connecting institutions and recruiters to find and transact with one another, effortlessly. With a vision to transform how the world accesses international education.
Since launching earlier this year, Adventus.io has grown to serve over 830 institutions (and counting) in over seven major study destinations and 1,500+ recruitment agents in over eight source markets.
With over 190 team members across 14 offices globally, Adventus.io hopes to deliver a new class of intelligent, targeted, and transparent recruitment to the world while helping students make confident study decisions through a trusted platform.
To trial the Adventus.io platform, you can request a demo or sign-up for a Starter package.