Quality, diverse students at scale
List your courses on the Adventus.io marketplace to unlock latent potential in your student pipeline.
Rebuild from COVID-19 faster and be part of a smarter way to recruit.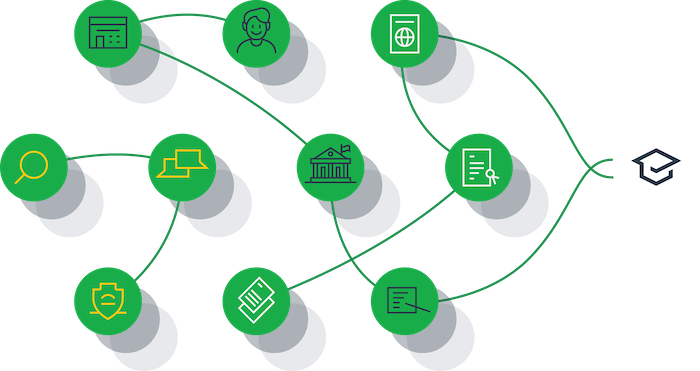 Access 3,600+ vetted recruiters in key and emerging source markets, without the need to travel
Only the best reach you – our applicants have a  90% offer and global visa success rate on average
We've processed over 11,000+ applications from 23 source countries so far in 2021
Introducing our new product suite
Take control of your international student recruitment and go beyond a passive listing for maximum impact.
Our new products work together to increase your influence at every stage of the the decision making journey.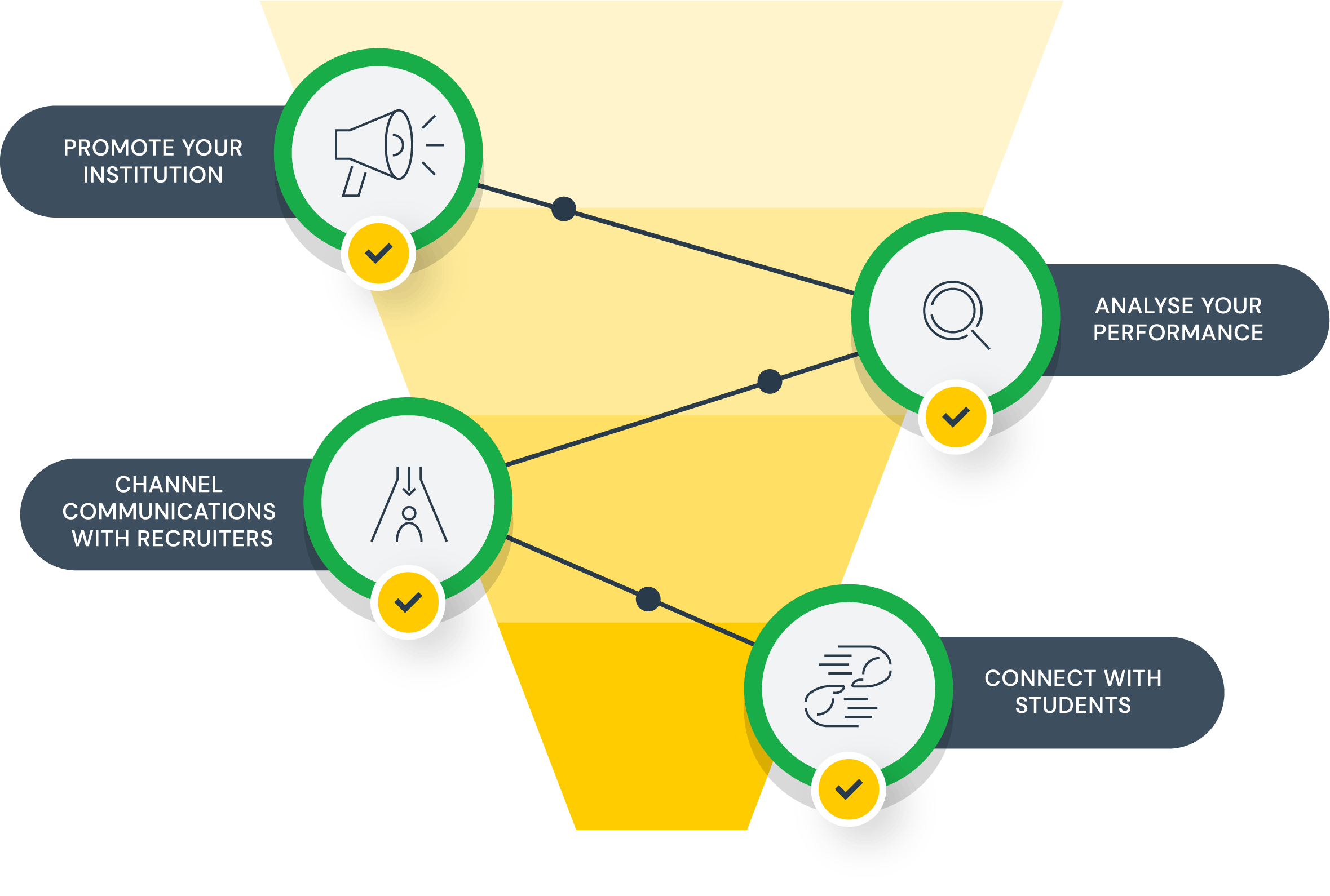 Data intelligence at every stage
For the first time, gain a 360° view of your performance and turn insights into action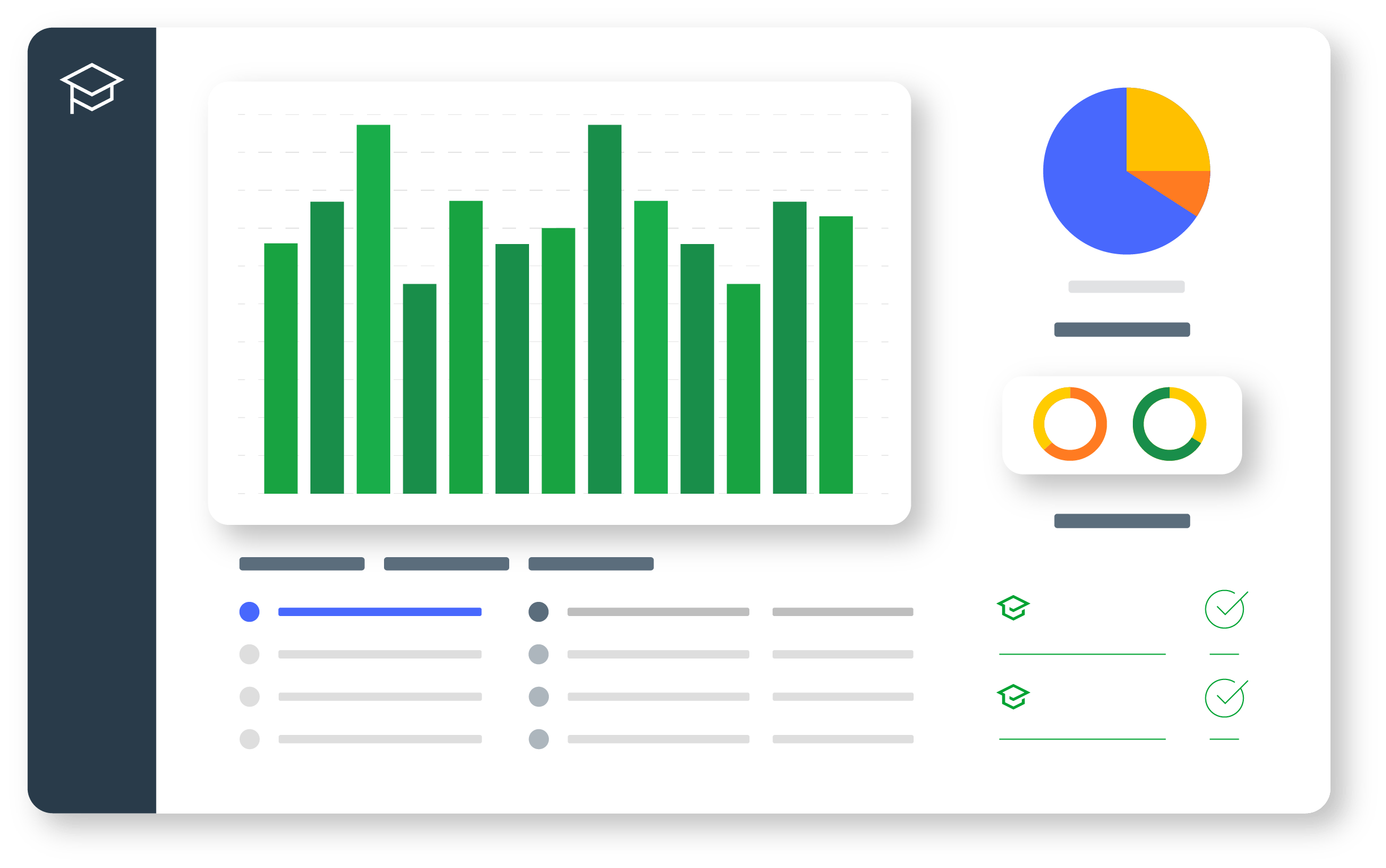 Increase visibility and consideration
Amplify your reach and be seen by more recruiters and students during the selection process.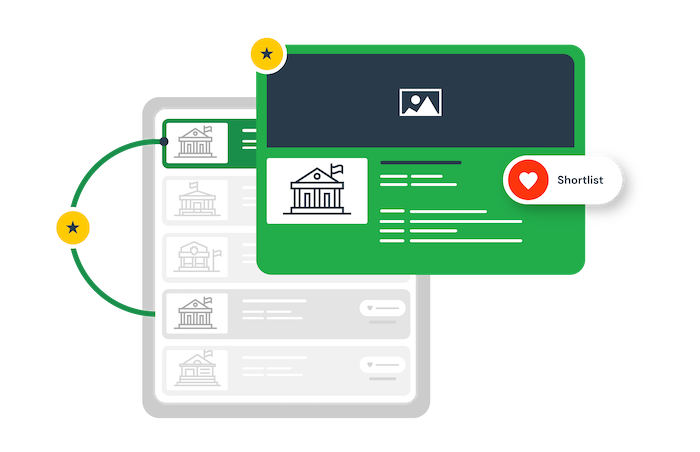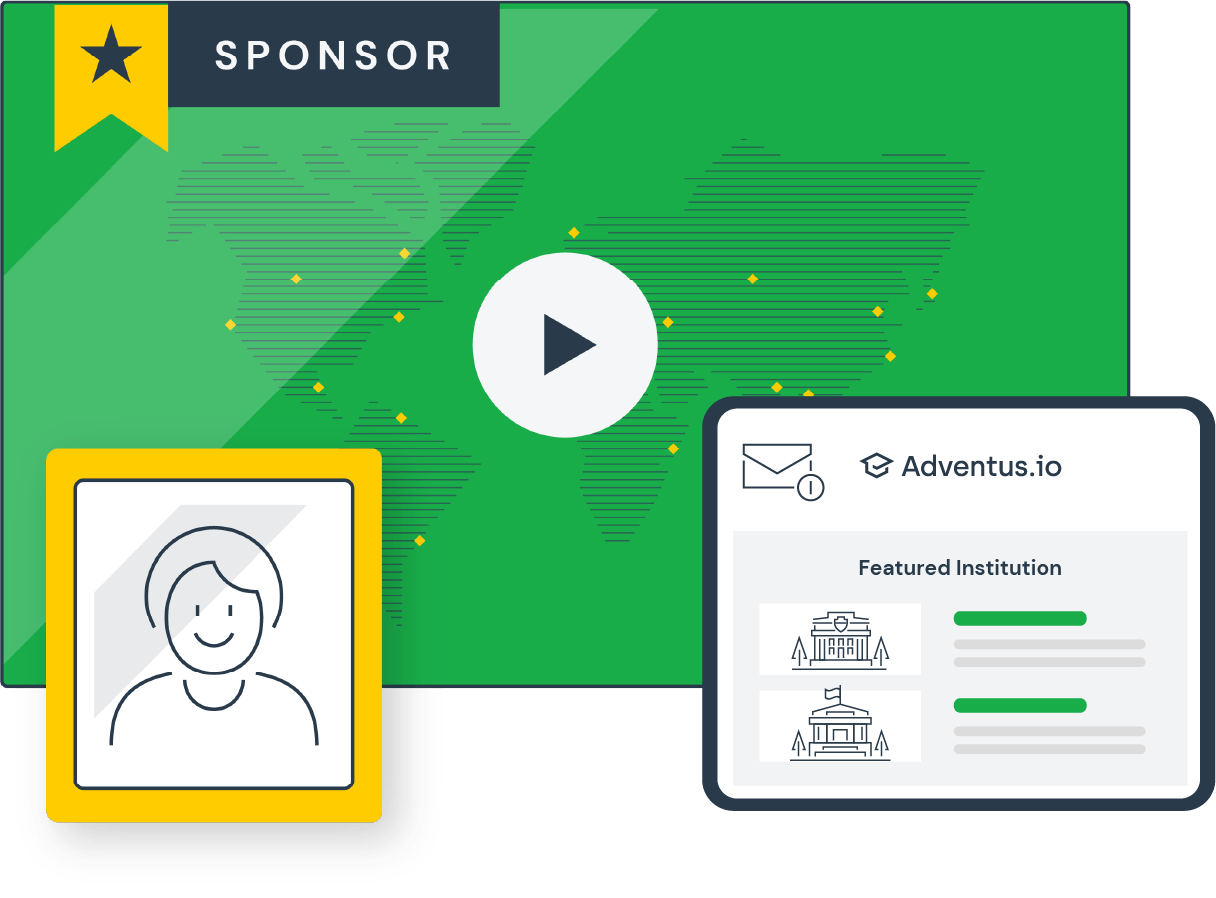 Directly access counsellors through multiple channels
Reach recruiters on-platform for immediate attention, or off-platform for deeper engagement
Partner with Adventus.io today
ADDITIONAL PLATFORM FEATURES
Raising the bar for agents
We're making your recruiter network more productive by giving them intelligent tools to deliver better and more reliable outcomes for you.
Reduce repetitive enquiries by giving your recruiters access to the latest forms, ensuring high quality handling of documents.
Spend less time on incomplete applications by giving recruiters automatically-generated  and up-to-date entry requirements and application details.
Guided processes will boost the effectiveness of each counsellor, reducing time lost on the most error-prone aspects of recruitment.
Protect your brand with customised content about your offering, ensuring your recruiter network is promoting you to your standards.
Ensure your future students receive a premium experience from day one – accessing their own portal to track their application status.
Eliminate time wasted on repetitive enquiries – recruiters can easily access all your scholarships from our platform.