On 6th of March 2003, a fleet of Australian naval warships were at Darwin Naval base, while one lone warship was at anchor off the coast of Darwin.
Despite the calm seas, a junior Naval Officer could see something brewing in the meteorological data others could not—a cyclone.
The data was contradictory to trusted climate data for cyclone behaviour, but if true it had the potential to ravage the entire fleet. There was no time to lose. The Officer triple checked the analytics, conferred with specialists around the country, and made a call.
While all ships sailed west from Darwin Naval base and followed the recommendation, one lone Commander at anchor was steadfast. The Commander wasn't convinced by the prediction and couldn't afford a delay because of an inexperienced Officer's overreaction.
The young Officer wasn't intimidated—he held his ground. The Commander moved his ship.
The Officer's call ended up being correct. Within 48 hours Tropical Cyclone Craig formed. Had it not been for his thoroughness and unwavering sense of duty, hundreds of lives would have perished that day.
Today, he is our Chief Operating Officer, Lincoln Trainor, steering a global team of 190+ people through the treacherous waters of building a tech startup. And there's no one else we'd rather have watching our back.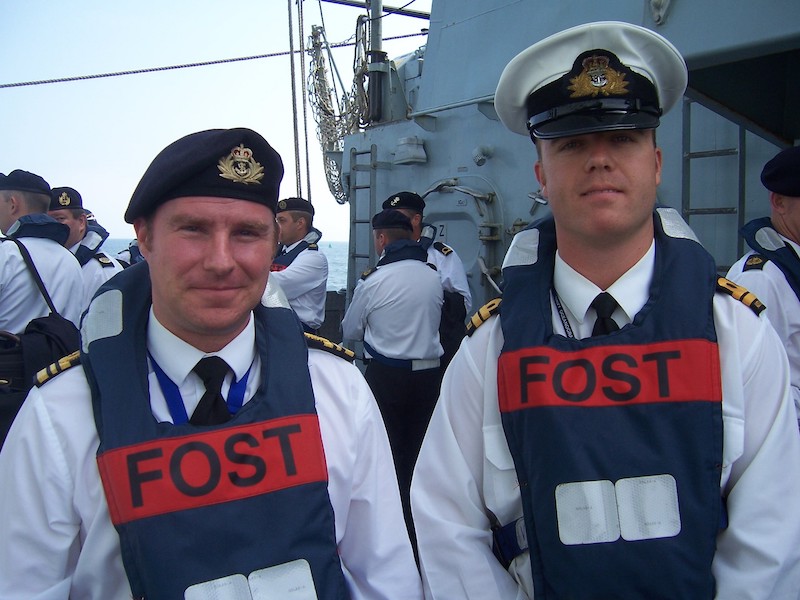 Entrepreneurial DNA
Lincoln grew up in the suburbs of Melbourne with parents who ran several small businesses. This included selling wholesale jewellery and accessories at markets where, from age 6, he was put to work.
"I'd get up at 3:30am and finish around 8 o'clock at night. I would end the day crying because my feet hurt so much."
This laid the foundation for his unmatched work ethic and transferred to academics during high school.
"I was a pimply-faced kid who was good at sports but I secretly loved maths and science," said Lincoln. "When I saw other kids go down a bad path with drugs and alcohol, I didn't want any part of it. So, I isolated myself and embraced being a nerd."
This paid off in the form of a coveted scholarship to attend the Australian Defence Force Academy to study a Bachelor of Science. This had a special meaning, as Lincoln's father had served in the Navy as a Diver and Aircrewman during the 1960s.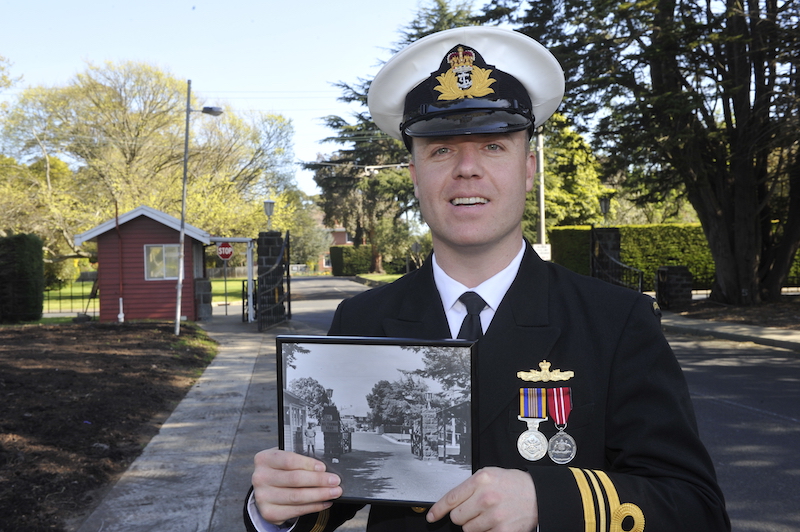 Tested at an elite level
At the academy, Lincoln entered a competitive environment with other high-achievers from Australia's top private schools.
"I was younger than I probably should have been. That first year I got eaten alive. In addition to my degree, I was overwhelmed with all the extra military duties."
"You've got to maintain your uniform at all times, attend marching drills and weapons training. Every aspect of your day is set to a strict routine. It toughened me up."
He graduated with a double major in Chemistry and Oceanography. Alongside that, he earned a coveted posting to a Minehunter Coastal warship to earn his credentials in bridge watchkeeping.
A rising star
Lincoln went on to become a Navigator on warships, responsible for charting mine hunting expeditions around the world.
He developed a reputation for making good calls and was given the opportunity to run a live emergency response drill at sea as the ultimate test of his skills under pressure.
"They replicated a wartime situation with increasing battle damage. I lost normal steering, then after steering was gone, then the main engine was gone, then the engineering team was dead, then everyone's suddenly dead!"
"They tested me to the extreme and it helped me realise I was now an experienced navigator that could adapt and overcome anything."
He was at the top of his game as a Navigator in the Navy. That reputation earned him the respect of a decorated war hero and Captain of a warship, whose mentorship helped shape who Lincoln is today.
"He's as close as you get to a real life GI Joe. Tough as nails but had real affection for me because he saw I went the extra mile."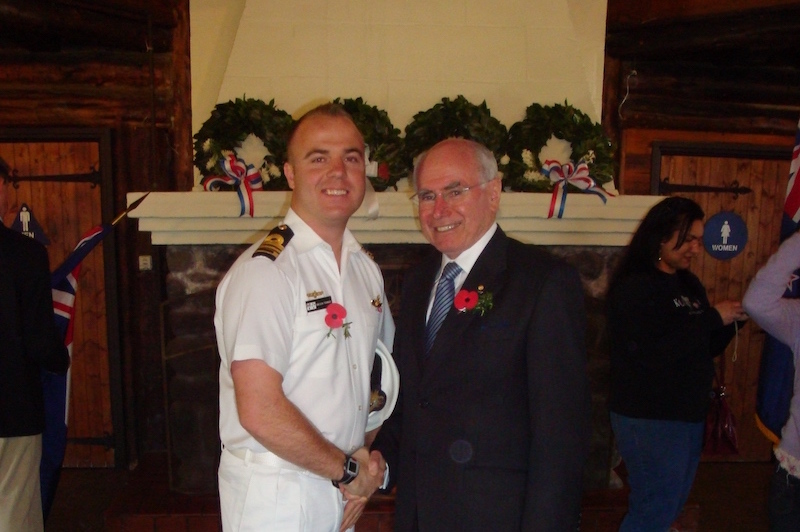 The storyteller
Lincoln was on track to one day lead his own warship. But after six years in the military, he changed trajectory.
During his on-ship Naval tenure, he suffered from extreme motion sickness. It was so bad that he carried a garbage bag around while on duty.
He switched professions to Military Meteorologist and Oceanographer, one of 15 specialists in the Navy.
During that time, he took on a special exchange posting to NATO Headquarters with the Royal Navy in the UK. The work taught him the important skills of a salesman.
"It's about being able to ingest a lot of information, build the right story, and then sell that narrative. A lot of people might see the narrative, but they couldn't sell it."
Industry-defining projects
A stellar track record gave Lincoln access to remarkable opportunities.
He led $45M worth of large-scale Navy science projects. These include working with the Bureau of Meteorology and CSIRO to build the southern hemisphere's first ocean modelling capability using supercomputers.
The success of this project put the Australian Navy warfighter at the forefront of the world in battlespace awareness and management.
He also worked with scientists in the Gulf of Mexico to track and model wave formations in the nearshore zone that dramatically improved the safety of Naval amphibious operations.
"WWII D-day landing was delayed by two days because of poor in-shore waves. Understanding wave dynamics is important for lodging vessels on the coastline otherwise people drown."
The research was published and Lincoln presented his findings in San Francisco to leading wave scientists in the world.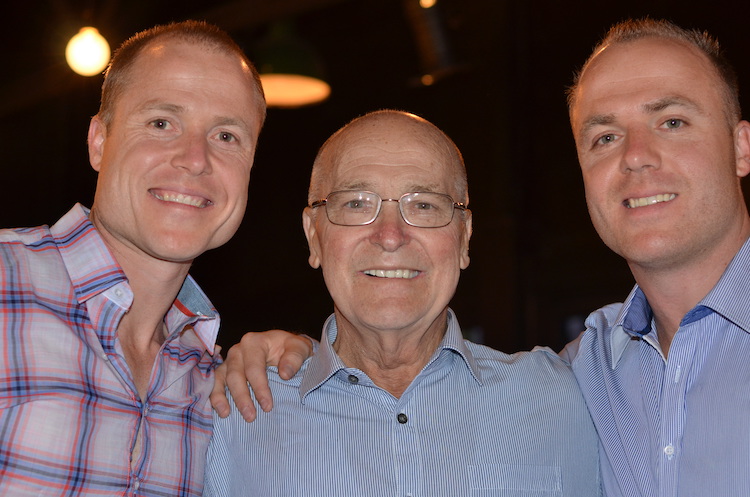 Brothers building a legacy
After immense contributions to the Australian Navy for almost 18 years, Lincoln retired his commission. He cared for his father during his final months battling bowel cancer.
The experience made Lincoln reassess what was most important: family.
After their father passed away, his serial entrepreneur brother Ryan Trainor proposed the idea of partnering up on a business venture.
"I didn't think twice about it. I just said yes."
They began work on an Education venture at the beginning of 2014, with Lincoln leading its operations and business development.
By mid-year, they were on the cover of the AFR—one of Australia's leading and most respected media outlets. At the close of 2014, they had made $10 million in revenue.
"We experienced the highest of highs. Then dramatic changes to vocational education policy meant we experienced the lowest of lows. But it really bonded us."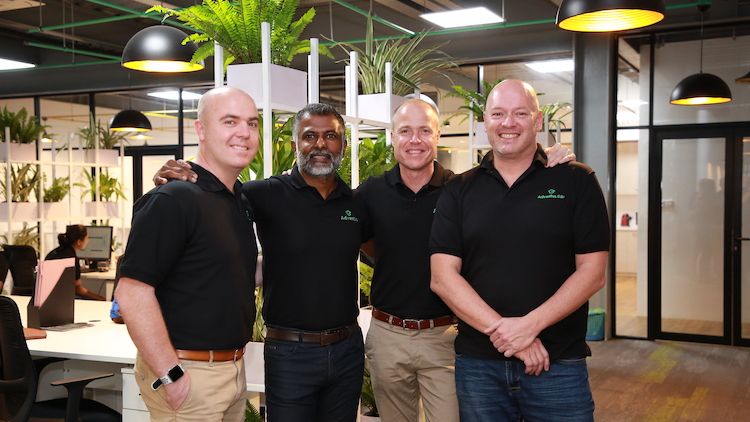 No looking back
The setback couldn't deter Lincoln: he'd caught the entrepreneur bug.
"There's a cap on the fruit of your labour in the military. In entrepreneurship, there's no ceiling. You can work as hard as you want and be rewarded for it. There's always something new to build."
They moved onto their next venture, where they identified tensions in international student recruitment. It was fragmented, outdated, and wasn't serving anyone well.
This is when Adventus IO was born with Lincoln navigating the mission as the COO.
"The military taught me discipline at an elite level and how to lead people. Entrepreneurship fulfills my love of building something from nothing."
"Being able to do that with my brother and create a legacy our father could be proud of feels special."