COVID-19 is affecting small businesses globally, but in India, the pandemic is felt more than most. It's no different for Anand Sarabjit, Managing Director of education academy, Life Course.
"There's uncertainty here," said Sarabjit, "we don't know when the population will get vaccinated, nor when the lockdown will end. Education is taking a back seat, with many students deferring their studies."
Fortunately, there are still opportunities to teach students remotely and prepare them for the future. Sarabjit believes there will be post-pandemic pent-up demand for international education—something he's thrilled to help students achieve.
The search for fulfilment
Sarabjit, born in Kolkata, was fortunate to attend an Anglo-Indian School. That meant, in addition to Punjabi and Hindi languages, he gained fluency in English allowing him the opportunity to study overseas.
"I dreamed of living in America. At that time America was the land of milk and honey. I wanted to be a part of it," he said.
His dream came true. Sarabjit was offered places at six universities and ended up graduating with a business degree from Lewis and Clark College in Portland.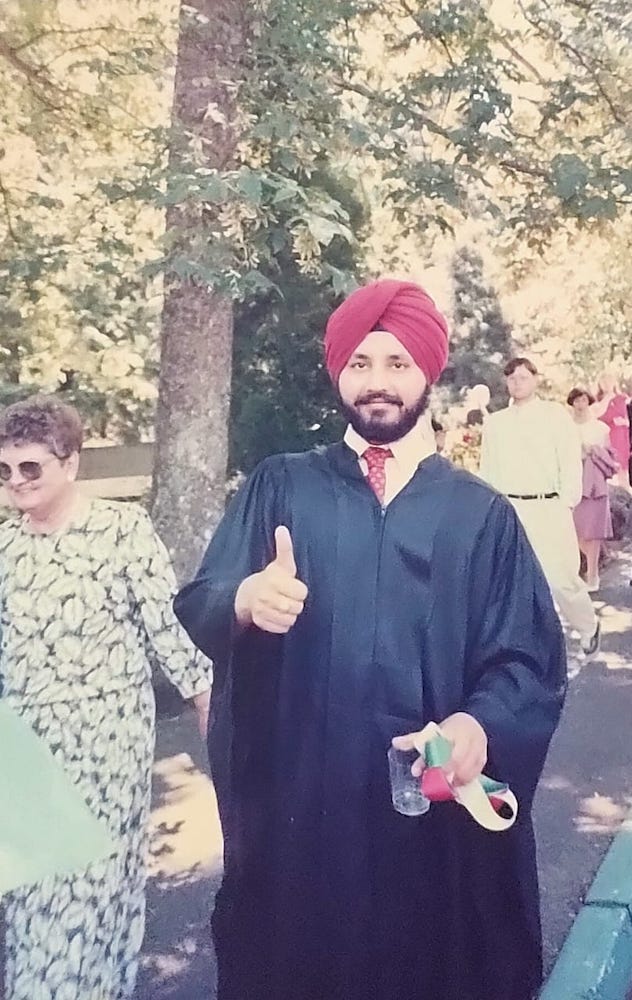 He then worked for six years as a market analyst for Nordstrom, before returning to India due to family illness.
After his father's passing, he stayed in India to take care of his mother. He worked as a marketing specialist in car manufacturing, but while doing so a niggle persisted. Sarabjit wasn't fulfilled. He wanted a career where he could help others succeed.
A career in helping others
It was a chance encounter that led Sarabjit to found Life Course in 2010. He offered to help a student with the IELTS exam. Sarabjit had not only passed the IELTS but scored 8.5 out of 9. He didn't charge and was joy-filled when the student succeeded. That experience led to an idea.
Soon after, he found a classroom space and made it his academy headquarters. His education, desire to teach, and firsthand knowledge of studying internationally made it all possible. Word spread and the academy became popular. Life Course now helps students with visas, offers student coaching to pass tests such as IELTS, SATS, and PTE and, through Adventus.io, offers student placements around the world.
For Sarabjit, there's no better feeling than helping others to succeed and live their dreams. To do so though, he said that it's necessary to treat students as individuals.
The academy has a philosophy: what works for one student, might not work for another.
I'll give a student many tests if necessary. I'm here to help them live up to their potential.
"You need to take the pulse of the student," said Sarabjit. "I'll often lie awake at night considering what strategy might work best for a student. People are individuals and they thrive in different environments. That's why we work on a case-by-case basis at the academy and why we succeed."
Though there are larger firms in India that counsel in groups of 20-30, Sarabjit finds success by working closely with students, listening to what their individual needs are, then delivering the best possible guidance.
"Larger academies have limits on how many times they will test the student. I don't. I'll give a student many tests if necessary. I'm here to help them live up to their potential, not to make money off them," he said.
His teaching is also relevant to Indian culture. In India, parenting is different. Parents often have their own desires for their children, something Sarabjit is looking to change.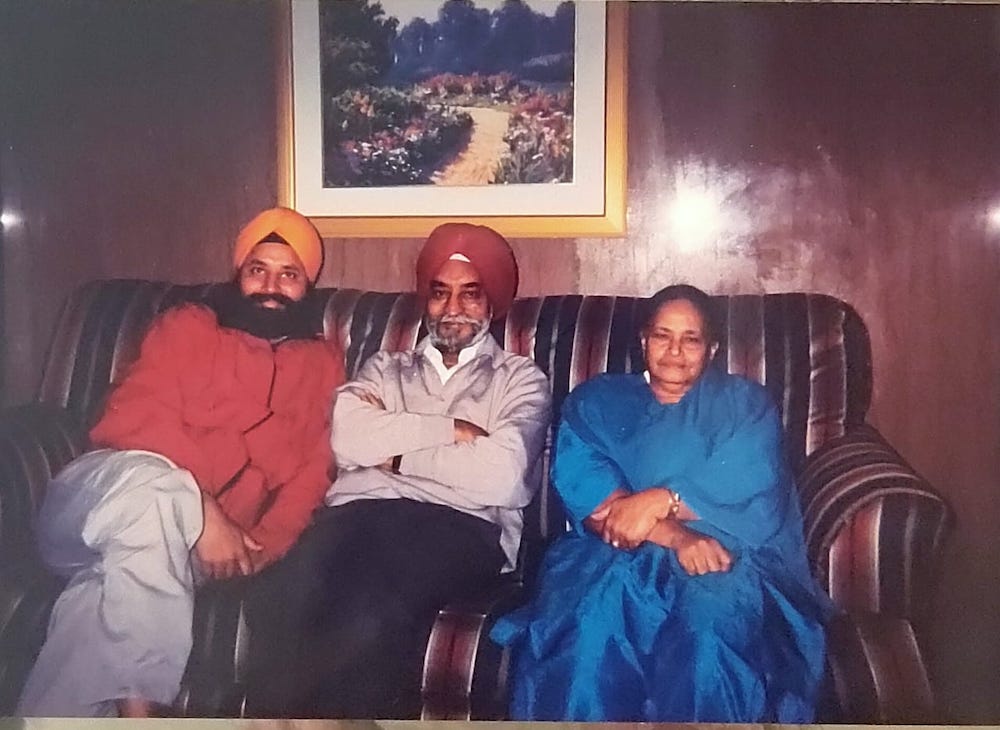 "It's so important to me that people get to find their calling. Through discussions with parents, I'm able to help parents see things differently and help students pursue their dreams."
It appears this commitment is working—the academy has a perfect five-star rating, with rave reviews from students online.
The pandemic and beyond
However, like other business owners, Sarabjit is feeling the impact of COVID-19. His five-person team has reduced to two, and work must be done remotely.
"When we can return to the office, the team will expand again. And with Adventus.io, we have countless connections with universities across the world—connections we never could have dreamed of before."
It comes down to placing a person in a course where they will thrive.
Near the beginning of the pandemic, Sarabjit began working with Adventus.io. He's thrilled to be able to offer students a broader range of options.
"For me, it's about matching students to the right course. Adventus.io shares that philosophy. It doesn't come down to the biggest commission: it comes down to placing a person in a course where they will thrive."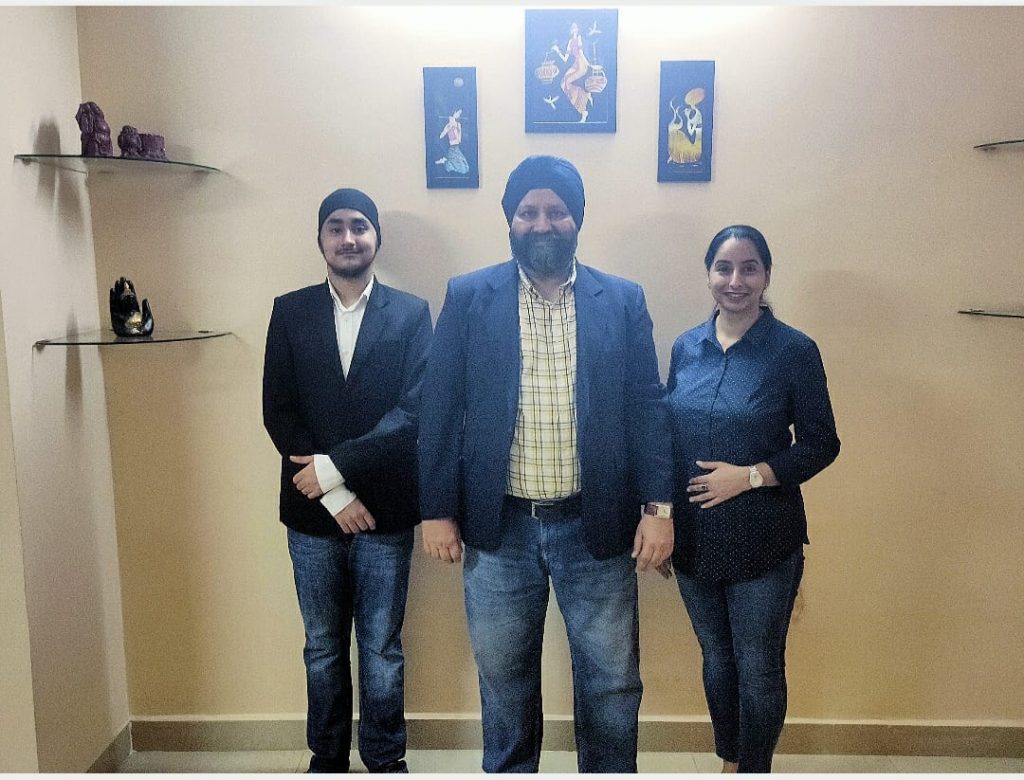 Ultimately, for Sarabjit, it's all about the student and how he can better serve.
"It must come from your soul. It brings joy to my heart to help people. There's nothing better feeling than hearing 'I've been accepted', or 'I got my visa'. It's fulfilling. I love what I do."
---
To learn more about how the Adventus.io marketplace can support your counsellors, contact us or request a demo.