Ulster University via QA Higher Education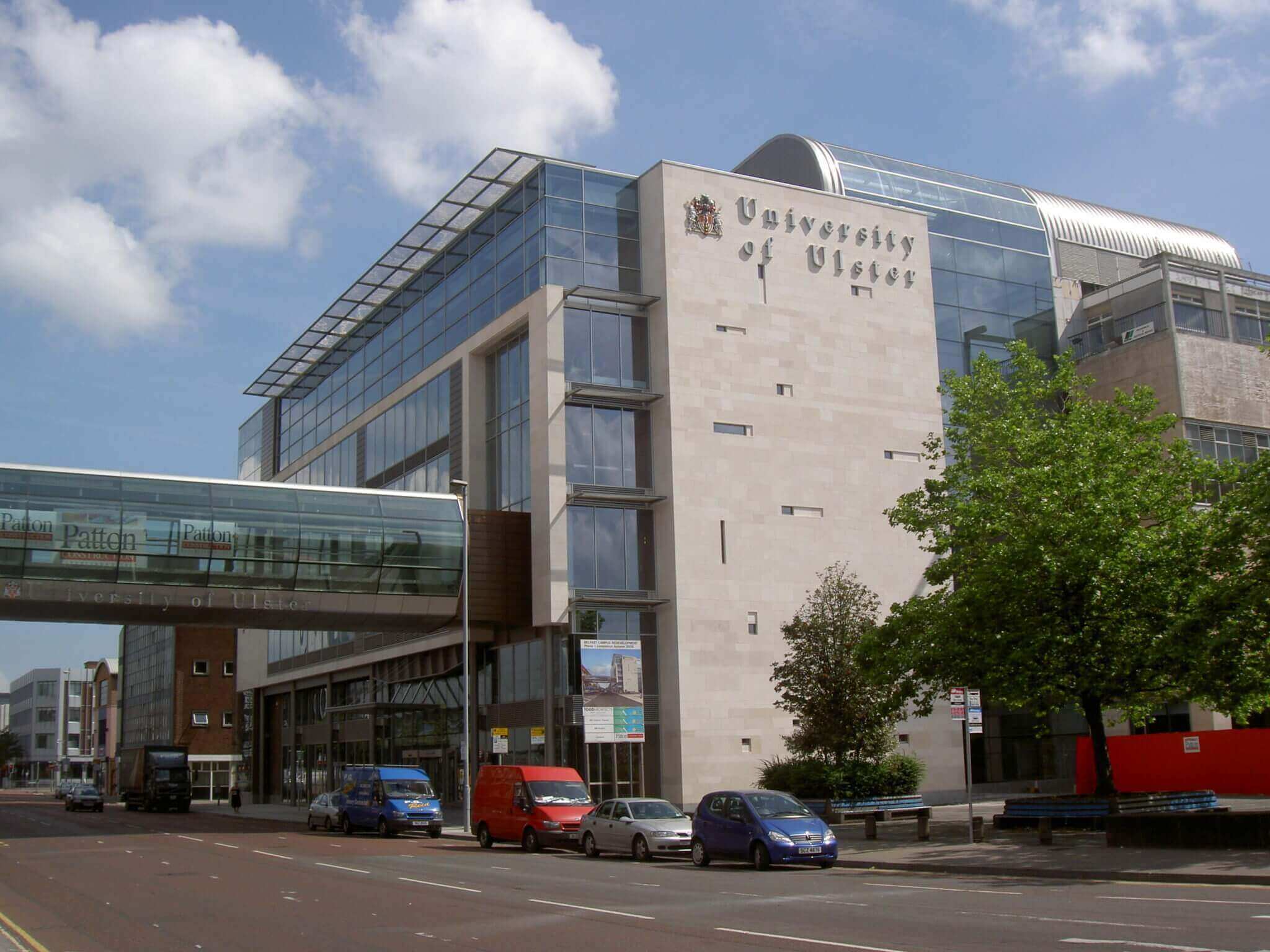 Newtownabbey, United Kingdom (Inc Channel Islands and Isle of Man)
The QA Higher Education Experience .
We're a private UK higher education provider. Working in partnership with universities, colleges and education specialists in the UK, we recruit, market and deliver a range of programmes from foundation level, to undergraduate and postgraduate degrees. All designed to support our students' future career aspirations.
We partner with:
London Metropolitan University
Middlesex University
Northumbria University
Solent University
Ulster University
University of Roehampton
With courses in Accounting, Business, Computing, Cyber, Digital Marketing, Events Management, Project Management, Web Development and more – we've got it covered.At Northumbria University, Newcastle we empower the innovators, visionaries and change-makers of the future.
Research-rich, business-focused and professional, we have a growing international reputation for outstanding academic research and teaching. Northumbria University is among the top 150 universities aged 50 years or under in the world (THE World University Rankings) and was shortlisted for Times Higher Education University of the Year Award 2017.
One of the world's top 150 universities under 50 years old, Ulster is a young, dynamic and innovative university with a spirit that transforms lives, stretches minds, develops skills and raises ambitions.
Ulster is consistently regarded as one of the most outward-looking institutions in the world, ranked in the top 25% of UK universities for world-leading research based on research power in REF 2014 with 72% of our research activity regarded as 'world-leading' and 'internationally excellent'.
Our research is heralded as globally significant with local relevance. We are one of the top five universities in the UK for world-leading research in Law; Art & Design; Biomedical Sciences; and Nursing in REF 2014. In addition, we invest £40 million in research activities each year, having public impact in areas such as Health Sciences, where our scientists have made the first breakthrough in 40 years in the global battle against pancreatic cancer. Ulster also has a proven track record in research innovation with the creation of 19 spin-out companies with a combined turnover of £21 million and employing almost 300 staff.
Ulster University continues to expand our presence, both physically in facilities and in our contribution to society in Northern Ireland. We are investing £263 million in our state-of-the-art Belfast campus, opening in 2020, and an £11 million extension recently completed at our Magee campus. Ulster is also working towards establishing Northern Ireland's first Graduate Medical School, opening in 2019 which will produce future generations of health and medical professionals locally and internationally.
Visit Website
Statistics
Number of
FTE students
17,817
Percentage of
international students
8%
No. of students
per staff
17.1
Student ratio of
females to males
55:45
University Rankings
THE World University Rankings
601-800
QS World University Rankings
601-650
THE Young University Rankings
151-200
Ulster University via QA Higher Education
Shore Road, Newtownabbey, BT37 OQB, United Kingdom (Inc Channel Islands and Isle of Man)
Stay in the loop about new roles and behind-the-scenes stories