MOBILE APP FOR COUNSELLORS
Seamless student recruitment with Adventus.io's mobile app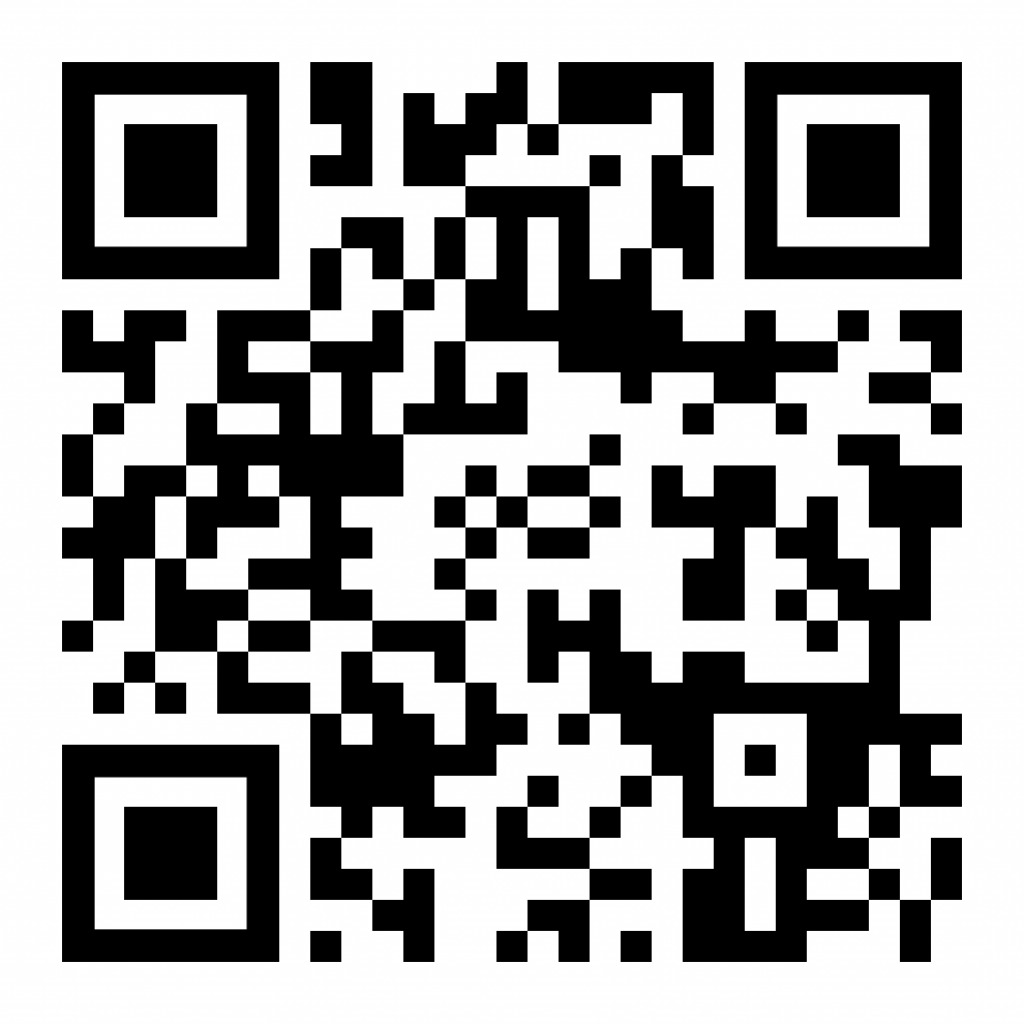 The Adventus.io Application Assistant has special features to make the counselling process easy and fast.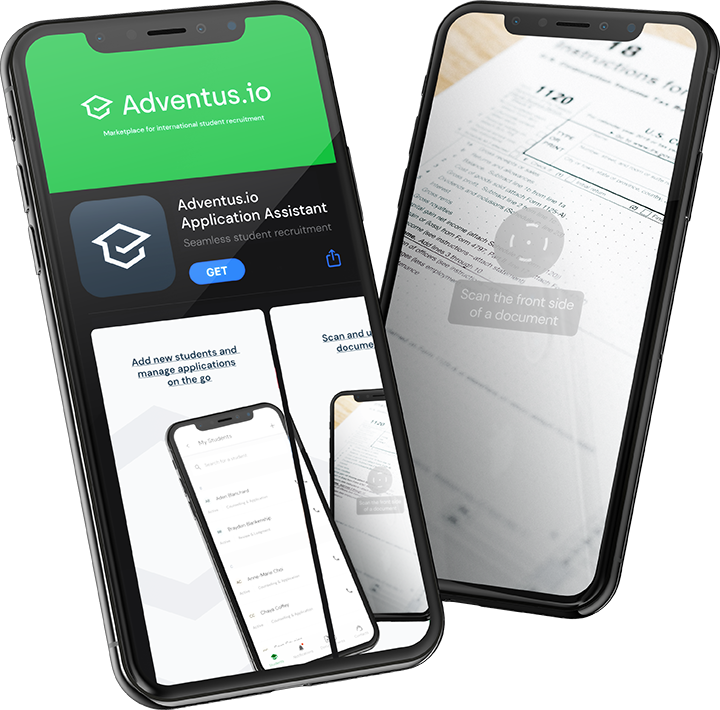 Counsel students from anywhere
Recruiters are the only contact point for students, making connecting essential. Now you can keep supporting them no matter where you are.
Receive real-time notifications directly to your phone. Staying abreast of news and updates has never been so easy.
Easily manage applications
Scan documents by taking a photo, auto-fill fields, and track the status of an application on the go.
Add new students quickly wherever, whenever
Now you can add new students immediately without having to be at your desk. Students will then receive an auto-generated welcome email containing their login details and a download link for the app. 
*Student experience is available for customers in any Premium Subscription plan.
Make conversations directly from the app
Since students can't connect with Adventus.io directly, you're their key contact. Our built-in directory and WhatsApp integration make connecting with students, team members and our support team, easy.
Access the latest updates and news
Never miss a notification again. From student application progress to border updates, with the app, you're always up-to-date with the latest news. And when offers come through, you're the first to know.
Engage students and increase satisfaction
In the digital age, students expect to be able to connect with you quickly. With our mobile app, it's convenient and easy to stay in touch with students–helping them stay engaged in the process.
Manage application processes quickly with smart tools
We know it's important to keep applications moving quickly. Now uploading documents is faster with our in-app OCR technology which auto-fills details and auto-detects country of origin. 
Take your counselling experience with you, wherever you go.
Available to all Adventus.io customers for free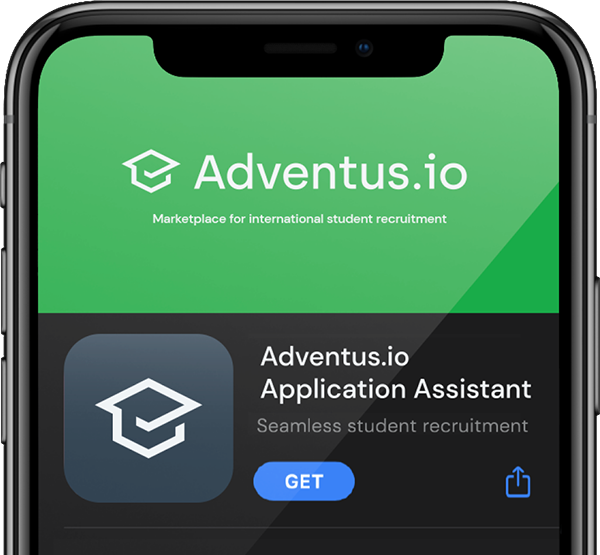 Available on
App Store + Google Play