About
Located minutes from the centre of London, LSBU has been preparing and developing students for their working lives for over 125 years. A cosmopolitan university with over 18,000 students drawn from over 130 countries, LSBU has been awarded Silver for teaching excellence under the Government's Teaching Excellence Framework (TEF). It's also proud to be the only university awarded the University of the Year for Graduate Employment for two years in a row (The Times and The Sunday Times Good University Guide 2018, 2019).
Many courses at LSBU offer work experience opportunities. With their strong employer links and numerous partnerships, courses offered are professionally accredited or developed in collaboration with relevant professional bodies.
Furthermore, the university has committed over £1m in financial support to help well-qualified students from outside the EU meet their study costs.
Learn more about London South Bank University
India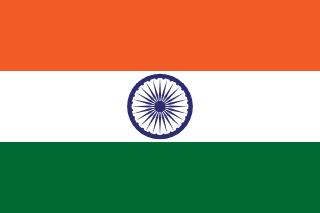 Top courses
Deadlines, entry requirements & more
Mandatory documents
Application

Academic: Transcripts & Certificates
Experience: Letter of Reference
Identity: Passport Certified Adventus for University Application
Intention: Statement of Purpose
Experience: CV
Student Authorization: Permission to share and process personal data
Scholarships

Sports Scholarships - LSBU - Sports Scholars can receive up to £1,500 financial support per annum, and support in competition travel and entry.
LSBU Loyalty Award - 20% discount on the tuition fee for all LSBU undergraduate students who enrol on a postgraduate taught course (PGT) at LSBU, regardless of year of graduation.
20% discount on the tuition fee - for all LSBU students completing a taught postgraduate degree and progressing onto an MRes, MPhil or PhD, regardless of year of graduation. This discount is only applicable for the first enrolment in the initial academic session and not for subsequent re-enrolments.
20% discount on the tuition fee – for all students who have been part of the inbound LSBU Erasmus and Study Abroad programmes since 2016 and who have been awarded their bachelor's degree by their home institution since summer 2017. Students are eligible for a 20% discount on a postgraduate taught course at LSBU.
5% early settlement discount – in addition to the above discounts an extra 5% discount is applied to the balance of your tuition fees if they are paid in full at your online enrolment.
International Merit Scholarships - The International Merit Scholarship offers students pursuing taught programmes with outstanding academic profiles a fee reduction of £3,000.