About
Robert Gordon University provides industry-led undergraduate and postgraduate courses leading to highly relevant awards and degrees. Situated on one of the most beautiful campuses in the UK, the university provides facilities that will really influence every student's capacity to learn.
​The University details the high-level actions and targets associated with these actions in its Business Plan, which is for a rolling three-year period and approved annually by the Board of Governors.
Robert Gordon University is the top university in the UK for graduate employment, with 97.7% of students graduating with first degrees (HESA Destination of UK Leavers' Survey 2013/14). Since employers want more than just a degree, 90% of our courses offer placements from six weeks to a year. The university has links with over 80 universities in 24 countries for study abroad programmes.
India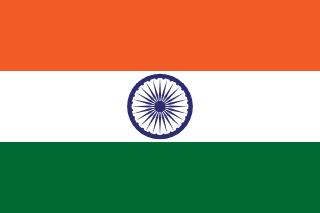 Top courses
Deadlines, entry requirements & more
Mandatory documents
Application

Academic: Transcripts & Certificates
Identity: Passport Certified Adventus for University Application
Intention: Statement of Purpose
Student Authorization: Permission to share and process personal data
Scholarships

MSc Strategic Service Planning and Delivery in Health and Social Care Scholarship - 50% of course fees
RGU International Student January Scholarship for Master's students - £4,000 discount on Postgraduate fees
International Fund - Variable.
Alumni Loyalty Discount - 20% discount on fees
RGU International Student Discount for Research Students - £3,000 discount towards postgraduate research tuition fees
Bolashak scholarship programme - Full tuition fees and living costs.
RGU International Student Discount for Master's Students - £2,000 discount towards Master's course tuition fees
RGU SPORT Scholarship - Financial assistance is awarded to support travel, training, equipment and competition expenses accrued during the academic year.
Chevening Scholarships RGU - Full Scholarship (flights, accommodation, and course fees are all included)
RGU International Student Discount for Undergraduate Students - £3,000 discount towards one year of undergraduate tuition fees
Vice-Chancellor's Undergraduate Scholarship - Full First year's tuition fee.
Scholarships for our international partner institutions - Dependent on individual circumstances
RGU Financial Award for MBA Students - 10% discount towards tuition fees