About
UCA is devoted to students' creative journey. With a long history of nurturing unique communities of artists, designers, architects, writers, animators, filmmakers, illustrators, photographers, actors, creative business leaders and more, UCA is proud to say that 96.9% of their graduates are employed or in further study within six months.
Oscar and BAFTA-winning filmmakers and animators, world-renowned fashion designers, Turner Prize nominees, Stirling Prize winners and leading craft artists are some of UCA'S high-profile alumni who've enriched the world with their talent.
With the creative industries currently employing almost two million people in the UK (DCMS, July 2017) – a number still growing – we know that all kinds of businesses are looking for talented, highly skilled graduates. That's exactly what UCA does – help and support you every step of the way.
UCA prides itself on being 100% creative. They've provided students with unparalleled creative education for over 160 years and now have 7,800+ students studying more than 120 courses. Named Modern University of the Year and is the highest-ranked Specialist Arts Institution in the UK (The Times and Sunday Times Good University Guide 2019).
As a tight-knit and creative community, UCA values freedom of expression, experimentation, active collaboration across disciplines and backgrounds, rigour in their thinking and practices, and informed engagement with and shaping the world around them.
India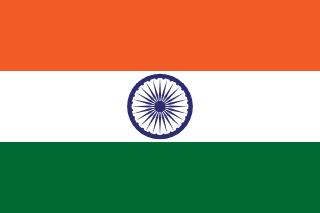 Top courses
Deadlines, entry requirements & more
Mandatory documents
Application

Academic: Transcripts & Certificates
Experience: Letter of Reference
Identity: Passport Certified Adventus for University Application
Academic: Statement of Purpose
Academic: Agent Change / Nomination Form
Student Authorization: Permission to share and process personal data
Scholarships

Bashir Makhoul International Excellence Scholarship - Full fee waiver for the duration of the course.
Ones to Watch Scholarship Competition - 1st Prize – 50% Fee reduction for three years
2nd Prize – 20% Fee reduction for three years
3rd Prize – 10% Fee reduction for three years
Future Style-Makers Scholarship Competition - 1st Prize – 50% Fee reduction for three years
2nd Prize – 20% Fee reduction for three years
3rd Prize – 10% Fee reduction for three years
UCA Creative Development Scholarships - September 2024 - 3,000 fee deduction for the first year for applicants from Nigeria, Ghana, India, Bangladesh, Pakistan, Sri Lanka, Nepal or Bhutan.
£4,500 fee reduction for the first year for applicants from Vietnam, Indonesia, Philippines, Singapore, Cambodia, Laos, Malaysia, Thailand, Myanmar, Brunei or Timor-Leste.
Sir Ray Tindle Scholarship - £1,500 per year for the duration of the course
Pathways to degree Scholarships (September 2023 and January 2024) - If you received a scholarship for your Integrated International Foundation or Integrated International Pre-masters, you will receive the same fee reduction again in the following year of study.
UCA - International PhD Scholarship - £5,000 fee reduction for the 1st year, £3,000 fee reduction for year 2 and 3
UCA - International Future Leaders of the Creative Industries Scholarships - £3,000 fee deduction for the first year
UCA - Pathways to Degree Scholarships (September 2024 onwards) - If you received a scholarship for your Integrated International Foundation or Integrated International Pre-masters, you will receive a £3000 fee reduction again in the following year of study.
UCA - Early-Bird Reduction - £1,200 fee deduction for first year
UCA - Creative Development Scholarships - January 2024 - £3,000 fee deduction for the first year for applicants from India, Bangladesh, Pakistan, Sri Lanka, Nepal or Bhutan.
£4,500 fee reduction for the first year for applicants from Vietnam, Egypt, Indonesia, Philippines, Singapore, Cambodia, Laos, Malaysia, Thailand, Myanmar, Brunei or Timor-Leste.
UCA - Excellence Scholarships (September 2023 Onwards) - £2,000 each year for the 2nd and 3rd years of an Undergraduate course