About
The University of Dundee (UOD) is home to world-class science and research that positively impacts people's lives. The University of Dundee has a strong tradition of motivating research using 'real-world' issues and problems and a desire to do research that makes a difference.
An active partnership is a distinctive aspect of the University. They are committed to working with students, actively listening to them and responding to their voices. That commitment is genuine and needs constant work to ensure that it remains a mark of distinction. The partnership between staff and students, between the University and DUSA (Dundee University Students' Association), is fundamental to what the university is and to its success and needs to respond to challenges, local and global, as they arise.
UOD delivers impact through their graduates and students, research and scholarship, and their contribution to health, society, and the economy globally and in Scotland. The University of Dundee's students are co-architects of the future, and their partnership with the University means that the student's voice and the university's commitment to the student experience are, and will remain, distinctive features of the Dundee experience, the "Dundee Difference".  Together with students, the University of Dundee actively nurtures its relationship with the broader society, both locally and globally.
Learn more about the University of Dundee
India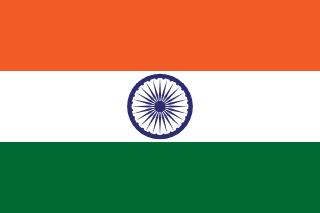 Top courses
Deadlines, entry requirements & more
Mandatory documents
Application

Academic: Transcripts & Certificates
Identity: Passport Certified Adventus for University Application
Intention: Statement of Purpose
Student Authorization: Permission to share and process personal data
Scholarships

Vice Chancellor's South Asia scholarship (January 2024) - £4,000
Vice Chancellor's Mainland China scholarship (January 2024) - £4,000
Vice Chancellor's South Asia Scholarship (September 2023) - £4,000
Discover Life Sciences at University of Dundee (September 2023) - £2,000 per year of study
Vice Chancellor's Africa Scholarship (September 2023) - £5,000 per year of study
Vice Chancellor's Indonesia scholarship (January 2024) - £4,000
Vice Chancellor's Mainland China scholarship (September 2023) - £4,000
Global Citizenship Scholarship (September 2023) - £5,000
Alumni Scholarship (September 2023) - The University of Dundee provides up to £3,000 for Alumni Students.
Vice Chancellor's Indonesia Scholarship (September 2023) - The University of Dundee is offering scholarships of £4,000 to applicants living in Indonesia.
Al-Maktoum College Hamdan Bin Rashid Scholarship (January 2024) - £6,000
The award is worth £6,000(10 x £600) and is paid monthly after you enrol on your course.
Al-Maktoum College Living Support scholarship (September 2023) - £3,000
Global Citizenship Scholarship (January 2024) - £5,000
Global Excellence Scholarship (September 2023) - £6,000 per year of study.
Alumni scholarship (January 2024) - Value £1,500 - £3,000
Al-Maktoum College Living Support Scholarship (January 2024) - The University of Dundee provides up to £3,000 for Alumni Students.
Global Excellence Scholarship (January 2024) - £6,000 per year of study.
Al-Maktoum College Hamdan Bin Rashid Scholarship (September 2023) - The award is worth £6,000(10 x £600) and is paid monthly after you enrol on your course.
Jainti Dass Saggar Memorial Scholarship (September 2023) - The winner of the scholarship will receive a single payment of an additional £5,000