Adventus.io is designed
to help grow your business
Our recruiters receive 100% commissions, access to our 1,300+ institution partners, and continuous support – all to make their roles easier than ever before.
Transforming the world's
access to international education
We help boost your earnings on top of your 100% commission.

We guarantee turnaround of all applications within 24 hours – the fastest in the industry.
You receive access to over 1,500 institutions in 35+ leading study destinations.
All student data is easy to access and connected through every stage of the process.
Smart Tools to make your life easier
"One of the greatest perks working here is the feeling of belonging. My voice has been heard and there have been positive changes afterwards. It's a real family vibe!"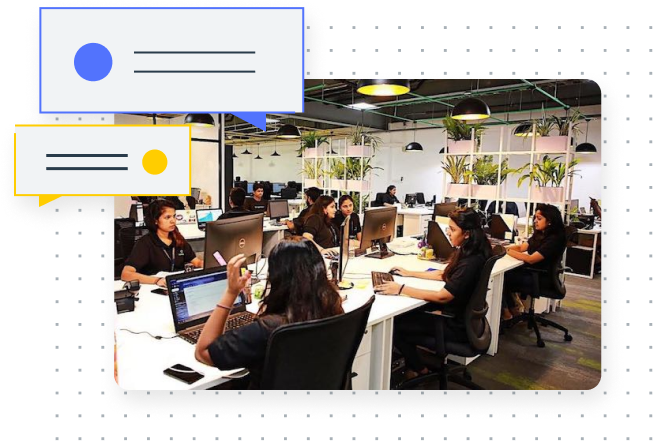 We're here to make your role easier,
so you can focus on your students.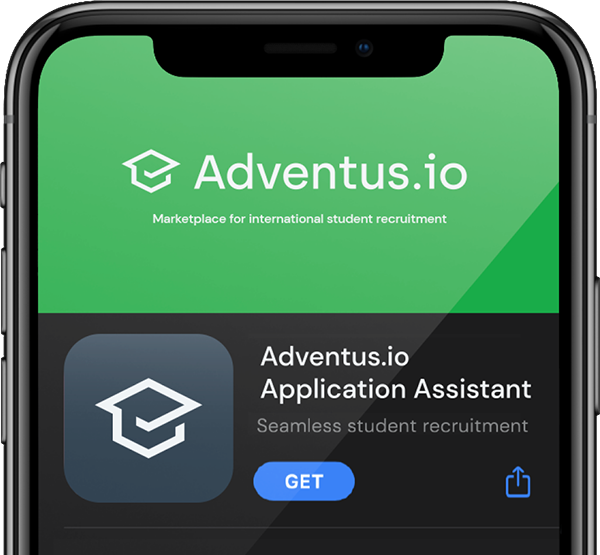 New mobile app for
counsellors on the go
Unlike master agents, at Adventus.io we are not driven by commission. Instead, we are a neutral marketplace empowering institutions with intelligent tools to match the right students to the right institutions, every time
Quality assurance (applicant checking)
Intelligent course matching
Key and emerging source markets
On-platform marketing & engagement tools
Deep institution expertise
Find out just how much revenue you're giving away without 100% commission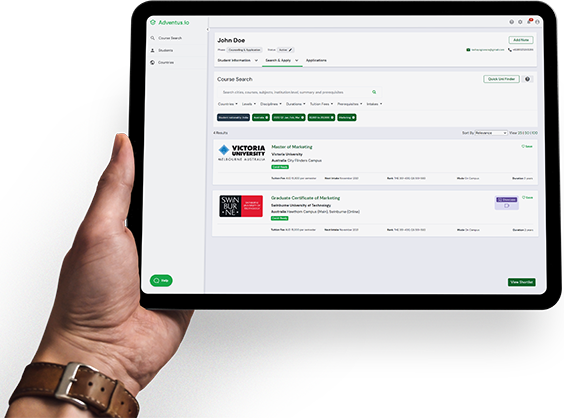 Sign up to the marketplace and start getting noticed today.