About
One of Canada's largest public colleges in Toronto gives everything students could want in an institution. Like other Toronto colleges, Seneca is hugely popular with international students and has strong academic requirements.
Seneca created a new Graduate certificate bundle so students can apply for two certificates in one application.
Seneca believes in creating great student experiences that provide enriching learning opportunities — both inside and outside of the classroom. This includes immersing yourself in the workplace during a work term or field placement or expanding your skill set by studying abroad. These enriching experiences will give you an edge when you enter the workforce or pursue further studies.
There are career services through Seneca Works as well as academic and personal counselling, visa help, cultural advising, libraries, etc.
HELIX, Seneca's on-campus innovation and entrepreneurship incubator, invites Seneca students, graduates, faculty and staff, and community members to explore and develop their entrepreneurial mindset. HELIX provides the tools needed to design and launch a scalable startup or to innovate from within an existing organization as an entrepreneur.
With more than 180 programs and 500 career options, Seneca has many ways for students to pursue their goals.
India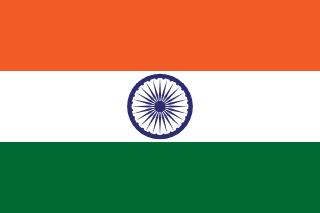 Top courses
Deadlines, entry requirements & more
Mandatory documents
Application

Academic: Transcripts & Certificates
Identity: Passport Certified Adventus for University Application
English Language: English Proficiency Transcript/Results
Student Authorization: Permission to share and process personal data
Scholarships

Diploma-to-Degree Scholarship - A one-time scholarship of $2,500
Seneca Renewable Entrance Scholarship of Merit - 3.0 GPA+ — $500 per year
3.3 GPA+ — $750 per year
3.6 GPA+ — $1,000 per year
Renewable Degree Scholarships - Total four-year scholarship based on maintenance of grades:
70% or 3.0 GPA+ — $2,000 ($500 per year)
75% or 3.3 GPA+ — $3,000 ($750 per year)
80% or 3.6 GPA+ — $4,000 ($1,000 per year)
The renewable scholarship is based on grades in continuing years of the student's program of study and the student maintaining full-time status.
Niagara College – Toronto School of Management via GUS
Niagara College and the Toronto School of Management ha...
Learn More