About
University of Canberra (UC) is a highly ranked and welcoming university in Australia's capital, Canberra. Thousands of international students come each year to experience the famous industry-based learning that sets them apart.
Ranked second in Australia (THE Young University Rankings), UC allows students to chase their dream career or pursue a lifelong passion. Students get to pursue one of over 200 courses across diverse study areas, knowing they will be studying at the ACT's number-one university for full-time employment after graduation (GUG 2023).
With UC, students can explore their interests, live on campus, meet new people and share experiences by joining a club, society or sports team. UC is a young, dynamic, professionally oriented university with a clear public purpose, serving the people and communities of Canberra and the surrounding regions – city to coast, alpine to tablelands. They have a leading sports institution and have strong ties with elite sporting teams. They proudly own the WNBL  team, the University of Canberra Capitals, and their women's rugby sevens squad competes in the Uni 7s series. They support the W-League team, Canberra United, and the ACT Brumbies Super Rugby team calls their campus home.
India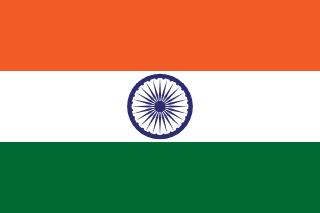 Top courses
Deadlines, entry requirements & more
Mandatory documents
Application

Identity: Passport Certified Adventus for University Application
English Language: English Proficiency Transcript/Results
Student Authorization: Permission to share and process personal data
Application: Questionnaire
Academic: Transcripts & Certificates
Scholarships

UC International Partnership High Achievers Scholarship - 20% off on total Tuition fee.
UC International High Achiever Scholarship - 20% Off Total Tuition Fee.
Afghan Refugee Scholarship - 2022 - Full Tuition fee waiver
UC International Course Merit Scholarship - Canberra - 25% Off Total Tuition Fee for the duration of the course
UC International Alumni Scholarship - 10% off total tuition fee for duration of the course.
UC International Partnership Scholarship - 10% off on total Tuition fee.
UC International Merit Scholarship - Canberra - 10% Off Total Tuition Fee
UC GEMS International Merit Scholarships - 10% off on Total Tuition fee.
Australia Awards International Scholarships - Value Various
UC MACC Scholarships - 2022 - $7,000
Women's Emerging Leaders Scholarship - 2022 - $10,000
Vice chancellor's social champion scholarship - 2022 - Up to $50,000 per year ($10,000 AUD yearly financial allowance)
James Cook University Brisbane
James Cook University is a world-class university that ...
Learn More