About
For more than 100 years, Victoria University (VU) has offered accessible education to students in Melbourne's west and beyond. Victoria University offers a range of world-class courses to international students. Ranked in the top 3% of institutions worldwide and no. 1 for employability, VU offers students greater focus, more support and proven success with the VU Block Model.
VU is the top university for workplace technical skills (QILT 2022) and number seven in the world for sport education. It offers world-class research in 6 research areas (ERA). International engagement is a key focus of Victoria University (VU). Ranked in the world's top 2% (THE World University Rankings 2021), VU has a growing international outlook headlined by its:
Leadership in transnational education (TNE)
Education of students from diverse countries, cultures and educational backgrounds
Engagement with industries and communities around the world
Ambitious international research agenda
India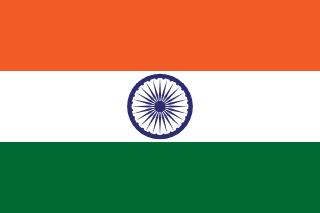 Top courses
Deadlines, entry requirements & more
Mandatory documents
Application

Academic: Transcripts & Certificates
Identity: Passport Certified Adventus for University Application
Application: Applicant Declaration
Student Authorization: Permission to share and process personal data
Scholarships

VU Block Model International Scholarship - This scholarship is valued at up to 30% off your first year tuition fees – based on merit.
You will be awarded a 10%, 20% or 30% scholarship based on assessment of your prior academic achievement. If you meet the entry requirements for eligible courses, you will receive a minimum of 10% off your first year tuition fees.
30% scholarships are limited in number, so apply and accept your full offer early for the best chance of success. The scholarship is not guaranteed until your acceptance has been confirmed.
Engineering:
All new international students will be awarded a 20% scholarship for their first year if they meet the entry requirements for the following Engineering degrees, with 30% scholarships available to higher achievers:
Bachelor of Engineering (Honours) (Civil Engineering),Bachelor of Engineering (Honours) (Electrical and Electronic Engineering),Bachelor of Engineering (Honours) (Mechanical Engineering),Master of Engineering.
Bachelor of Nursing:
All new international students in the Bachelor of Nursing will receive a 10% scholarship only for their first year but will be eligible for scholarship reassessment based on the standard WAM criteria at the end of each year of study.
VU International Scholarship - 10% tuition fee reduction for the entire standard duration of eligible courses (calculated from the date of commencement to the course end date in the letter of offer).
James Cook University Brisbane
James Cook University is a world-class university that ...
Learn More