About
Auckland University of Technology (AUT) is one of the largest universities in New Zealand and is one of the fastest-growing postgraduate study destinations. With over 250 postgraduate programmes, 2,200 academic staff, and more than 100,000 alumni all over the world, AUT offers exceptional learning experiences that prepare students to be successful wherever their careers take them in the world.
AUT's three university campuses feature modern buildings providing excellent collaborative environments where students can develop skills that help them stand out in their future careers. Students can enroll in their range of world-ranked subjects, which include highly ranked health programmes and one of the world's best sport science schools.
With its world-class facilities and state-of-art buildings, AUT leads New Zealand in global research impact. Auckland University of Technology is ranked first in New Zealand by Times Higher Education. They have more than 60 research centres and institutes delivering leading research – from AI and robotics to ecology and public health.
India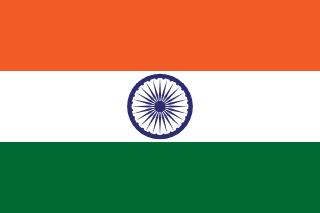 Top courses
Deadlines, entry requirements & more
Mandatory documents
Application

Identity: Passport Certified Adventus for University Application
Experience: CV
English Language: English Proficiency Transcript/Results
Student Authorization: Permission to share and process personal data
Scholarships

AUT International Scholarship - Southeast Asia - NZD$5,000 contribution to fees.
Faculty of Design and Creative Technologies Dean's Merit Scholarship - Latin America - NZ$10,000
AUT International Scholarship - North Asia - NZD$5000 contribution towards fees.
AUT International Scholarships – Faculty of Design and Creative Technologies - Masters - NZ$5,000
Faculty of Design and Creative Technologies Dean's Merit Scholarship – Africa - Master's Scholarship - NZ$11,000
New Zealand AUT-NCUK Scholarships - Contribution of $5000 to tuition fees.
AUT International Scholarships - Faculty of Health and Environmental Sciences - $8000 contribution to fees.
AUT International Scholarship - South Asia - NZD$5000 contribution towards fees.
Faculty of Design and Creative Technologies Dean's Merit Scholarship – Africa - Bachelor's Scholarsh - NZ$7,000 in first year
NZ$5,000 in second year
NZ$3,000 in third year
Total value: NZ$15,000
AUT Business Professional Masters Scholarship - NZ$3000
AUT International Scholarships – Faculty of Culture and Society - $7,000
AUT International Scholarships – Faculty of Design and Creative Technologies - Bachelors - NZ$5,000 in first year,
NZ$3,000 in second year,
NZ$2,000 in third year
(Total value: NZ$10,000)