About
The University of Auckland is New Zealand's pre-eminent research-led institution. With the purpose of creating globally transformative impacts through their distinctive strengths in world-leading research, scholarship, teaching, and collaborative partnerships, the University is ranked top 50 in the world for 12 subjects that include Anthropology, Archaeology, Engineering – Civil, Pharmacy and more (QS world university rankings by Subject 2023).
Playing host to over 35000 equivalent full-time students, the university is ranked no.1 in New Zealand for graduate employability (QS Graduate Employability rankings 2022). Students can study within any of the eight faculties, two large-scale research institutes and other institutes and centres. With more than 200 clubs and societies on offer, the university has a student group for everyone.
The University of Auckland is dedicated to research and has 49 licensed patents. With $220M in research contracts and $210M in public sector/government research income and $22.6M in private sector research income the University gives students the chance to study with 33% of the top-rated researchers in the whole country.
This University is only open for recruitment partners in South Asia and Southeast Asia excluding Myanmar
India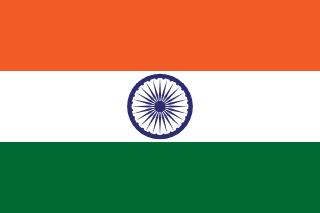 Top courses
Deadlines, entry requirements & more
Mandatory documents
Application

Student Authorization: Permission to share and process personal data
Academic: Transcripts & Certificates
Scholarships

Country-specific Scholarships - Variable
University of Auckland International School Leaver Scholarship - Up to $20,000 each
Dean's Asia Scholarship in the Faculty of Business and Economics - Varies
University of Auckland Foundation Pathway High Achiever Award - $1,000 - $10,000 each
University of Auckland India High Achievers Scholarship - Up to $20,000 for either postgraduate study or undergraduate study
University of Auckland International Student Excellence Scholarship - Up to $10,000 for either postgraduate study or undergraduate study
University of Auckland International Business Masters Scholarship - $32,000
University of Auckland Fulbright Scholarship - $33,000
University of Auckland ASEAN High Achievers Scholarship - Up to $10,000 for either postgraduate study or undergraduate study
Faculty of Arts Sub-doctoral Postgraduate Scholarship - Up to $10,000 toward compulsory fees for 120 point programmes and up to $15,000 for 180 point programmes