About
With over 100 subjects to choose from across their two beautiful campuses in Hamilton and Tauranga, the University of Waikato offers study pathways for everyone. Ranked number one for research in New Zealand, and 92nd in the world (THE Impact Rankings 2023) the University believes in education on a human level and is committed to nurturing individuals to reach their full potential.
The university offers prospective students an alternative lifestyle and study, as it is based outside the major cities, with its main campus in Hamilton, about 90 minutes south of Auckland. It is also under an hour's drive from Hobbiton.
The University of Waikato hosts around 13,000 students and 1,500 staff, offering a distinctive and rewarding university experience, while pursuing strong international links to advance knowledge.
India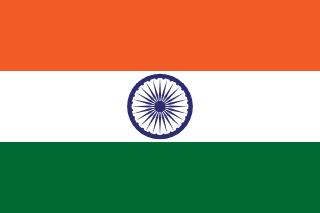 Top courses
Deadlines, entry requirements & more
Mandatory documents
Application

English Language: English Proficiency Transcript/Results
Student Authorization: Permission to share and process personal data
Academic: Transcripts & Certificates
Identity: Passport Certified Adventus for University Application
Intention: Statement of Purpose
Scholarships

University of Waikato International Progression Bursary - NZD$10,000
Vice Chancellor's International Excellence Scholarship UA - Up to NZD$15,000 towards tuition fees
New International Students Fee Discounts - 20% discount off tuition fees
The University of Waikato GEMS Scholarship - Up to $10,000 (NZD)
International Bursary for HANU Students - Up to $10,000
The New Zealand NCUK University of Waikato Bursary - Up to $15,000
Vice Chancellor's International Excellence Scholarship for India - up to $15.000.
International Bursary for HANU Students -scholarship - Up to $10,000
Vice Chancellor's International Excellence Scholarship for Vietnam - $15,000
Vice Chancellor's International Excellence Scholarship for Malaysia - up to $15,000
Vice Chancellor's International Excellence Scholarship for China - Up to $15000
University of Waikato International Entrance Scholarship for School Leavers - NZD$15,000 towards tuition fees
China Scholarship Council (CSC) scholarship - tuition fees paid for up to 48 months and other expenses paid at the discretion of the CSC